As someone who has been working from home for the better part of the last decade, I can tell you that while it has a ton of benefits, it definitely has its challenges as well.
Now, with the recent and massive rise in remote work, you may be one of the ones settling into your new home office as well.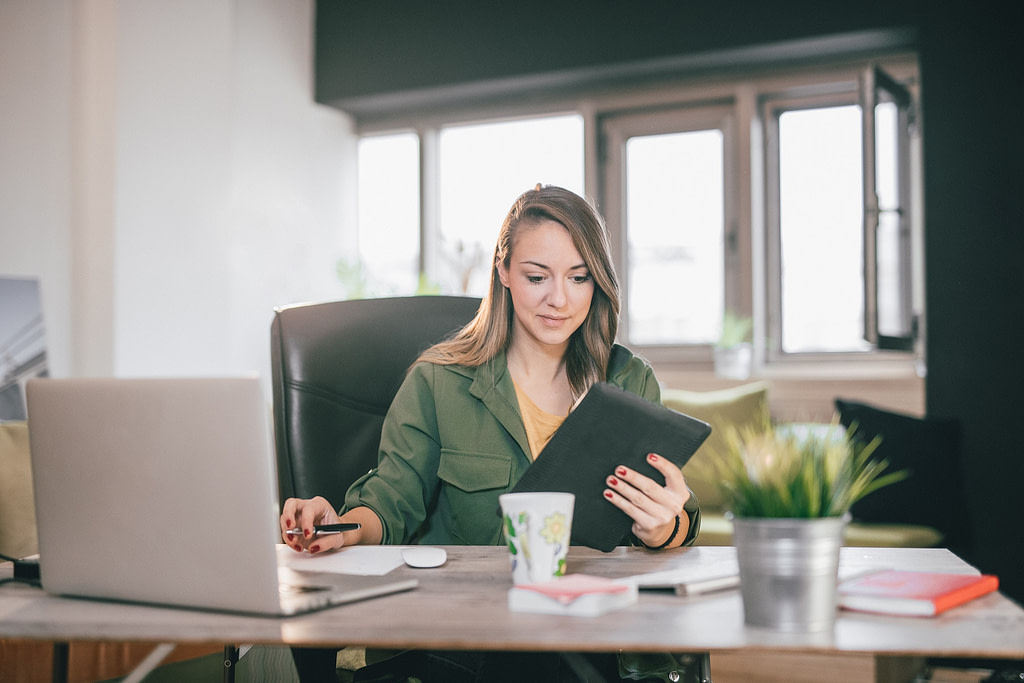 Whether you are a recent newcomer or a work-at-home veteran, these home office hacks are sure to help you maximize your productivity, stay healthy, and get the most out of your work day.
Home Office Hack #1 – Choose The Right Tech
Choosing the right technology for your home office will make all the difference in your work-from-home success. As someone who is on the computer constantly, the addition of a second monitor nearly doubled my productivity.
While a monitor might not be the piece of tech for your home office needs, there is almost certainly some technology that will make your work easier and more productive.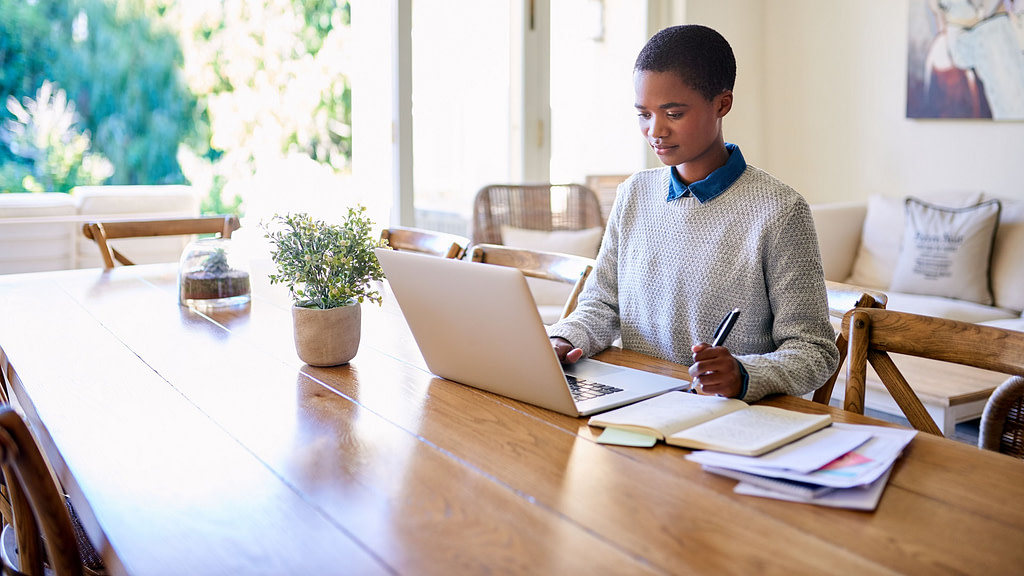 We've found some great home office essentials to be:
Second Computer Monitor

A Smart Speaker (Google Home, Amazon Alexa)

UPS Battery Backup
Little tech additions over time will keep your workflow interesting and faster over time.
Home Office Hack #2 – Choose The Right Office Decor
Having a home office is a fantastic way of separating your workspace from your home space (which is often harder to do than you'd think). You'll be spending a good amount of time in this room, so great office décor is a must.
Choosing nice furniture, coordinating your colors, and setting up a functional layout is a great ways to get more enjoyment in your home office.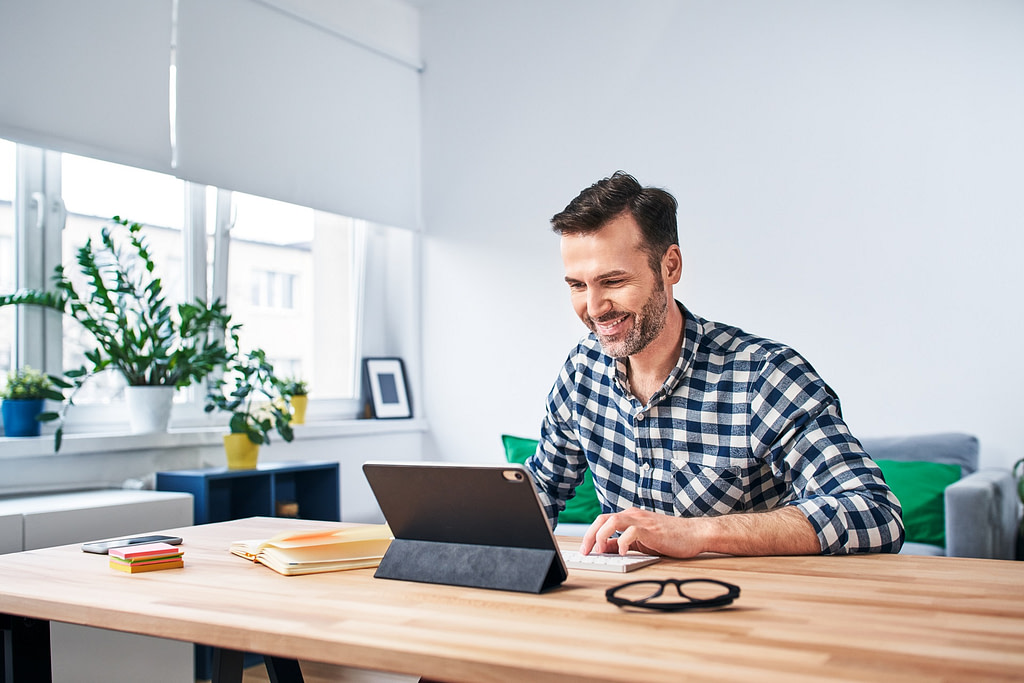 Selecting art that speaks to you, motivates you, or simply helps to stay focused will help you make it through the workday at your best.
Home Office Hack #3 – Stay Active, Stay Healthy
Probably the first drawback you'll notice about working from home is how easy it is to forget to exercise. With no need to leave for another location and all of your office essentials at your fingertips, the opportunities to simply get up and walk are few and far between.
Remembering to take short breaks for some movement is essential to maintaining your health and productivity.
Some simple adjustments to your routine can help keep your work-from-home lifestyle healthy:
Take short breaks for a walk – After a couple of hours of sitting and working, getting up for a quick walk around the block will get your blood flowing, give you a mental break, and help you regain focus when you return to work.
Take your lunch break – Maintaining a routine is a great practice to keep that work-life separation. Taking a lunch break and setting a deadline for when your work day should end will keep your stress down and make work-from-home life manageable.
Get a standing desk – Sitting all day quickly can become a problem. Having a standing desk has made a noticeable difference in how I feel at the end of the day. Standing while working simply makes me feel better at the end of the day.
Home Office Hack #4 – Let there be light!
Have you ever noticed that offices and public environments have more white light than yellow?
Using daylight LED bulbs in your home office can brighten up the space, keeping you more awake and focused, while yellow or soft white bulbs can create a more relaxed atmosphere.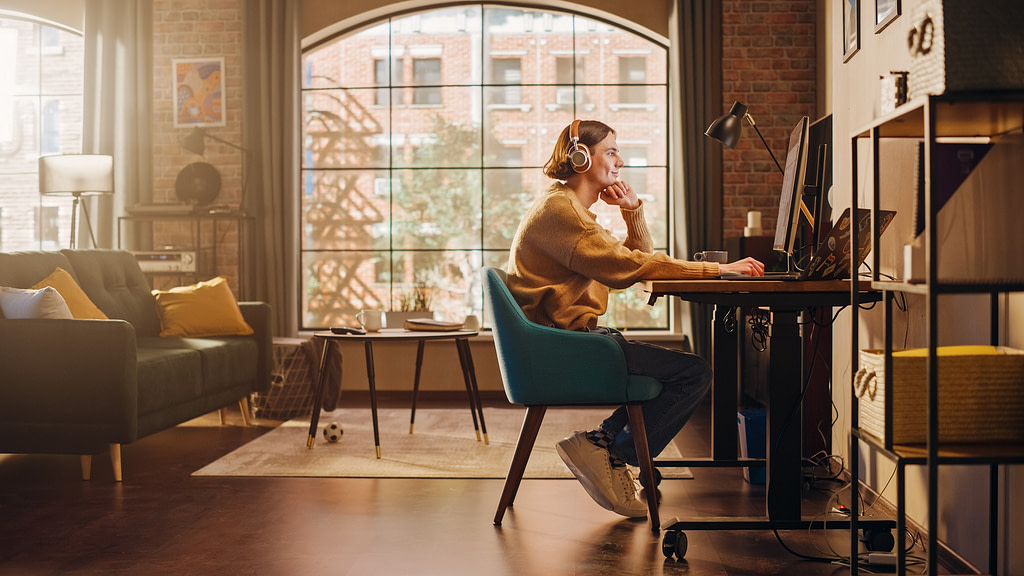 Home Office Hack #5 – Bring Your Home Office To Life
One great perk of the home office life is that you generally have an opportunity for a window view. Seeing the outdoors (beautiful or rainy) can help avoid cabin fever.
Set up your desk near a window and grab a nice desk plant to liven up your space. It's amazing how far a little plant life will go in making a room feel more complete.
Did You Know?
Having a plant in your home office can boost productivity by 15%!
Taking a few moments throughout the day to collect your thoughts while petting your furry friend gets you on your feet and de-stressed! Establishing a small section for your pets will keep your areas separate while you work.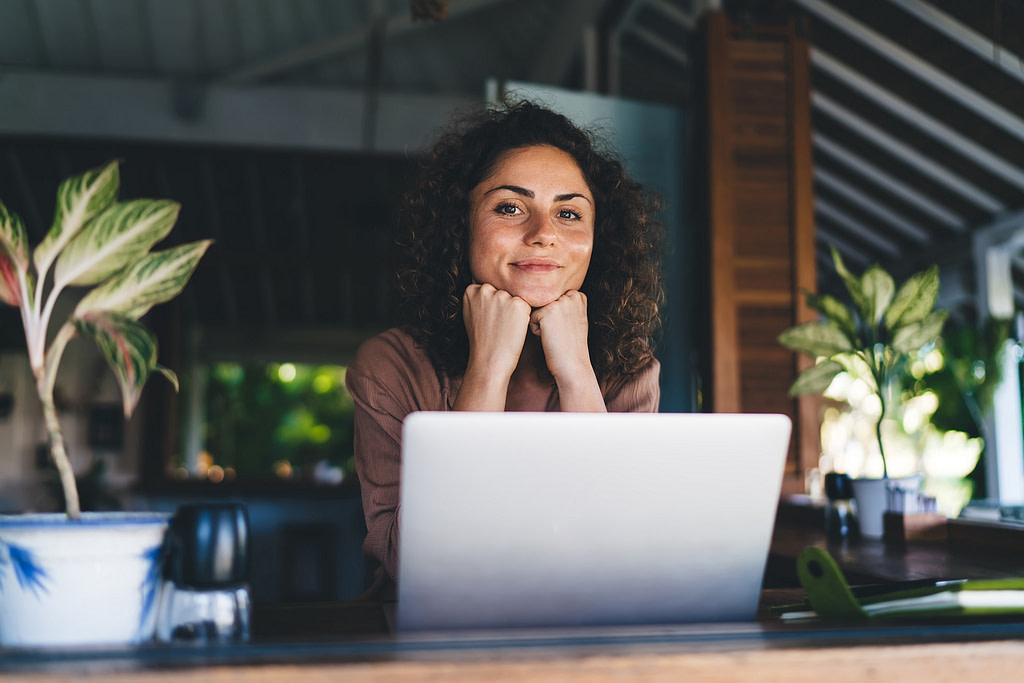 Make your office fit your lifestyle
Whether your home office is your art studio or your business epicenter, taking the time to customize it for your productivity, health, and enjoyment is well worth the investment of time.
Working from home has been a great experience for me and I am sure that utilizing these home office hacks will make it a great experience for you as well.