As the holiday season unfolds, a surge in mass-produced and print-on-demand art emerges to satiate consumer desires. Yet, as artists and collectors, we're at a crossroads: how do we harmonize affordability and convenience with our commitment to the planet? This festive season, let's embark on a journey of eco-conscious art creation and acquisition.
Embracing eco-friendly materials and thoughtful manufacturing, we unlock the potential to imbue our art with a profound environmental ethos. Through conscious choices, both artists and collectors can ignite a ripple of positive change, painting a greener future with every stroke and selection.
But how do we align our artistic expressions with the ethos of sustainability? Here are insights from both the artist's and collector's viewpoints, revealing how art can be a homage to Earth, as much as a cherished gift.
"Creating art over the holidays doesn't mean creating waste. It's about crafting beauty responsibly."
The Artist's Perspective: Crafting Holiday Sustainability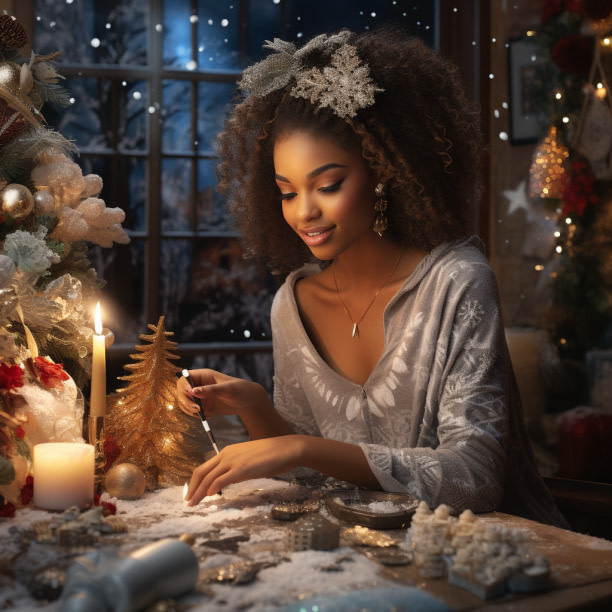 Mass production and print-on-demand, while broadening accessibility, often result in significant environmental tolls. As sustainably-minded artists, we navigate this by limiting print editions and partnering with eco-conscious producers. We're not just creators; we're educators, guiding patrons towards responsible art ownership, from mindful unpackaging to art's end-of-life.
In our studios, the choice of materials speaks volumes: recyclable mediums, natural dyes, and upcycled objects become our tools against waste. Our creative process itself transforms into a manifesto for sustainability, teaching reusable techniques and supporting environmental causes through our art.
The holiday season offers a unique platform to engage with our audience about sustainability. In the words of Willa Cather, "There are some things you learn best in calm, and some in storm." The festive season isn't a time for waste but for crafting beauty responsibly.
"As collectors, our choices can paint a greener future. Let's curate our collections with the Earth in mind."
The Collector's Role: Embracing Eco-Friendly Art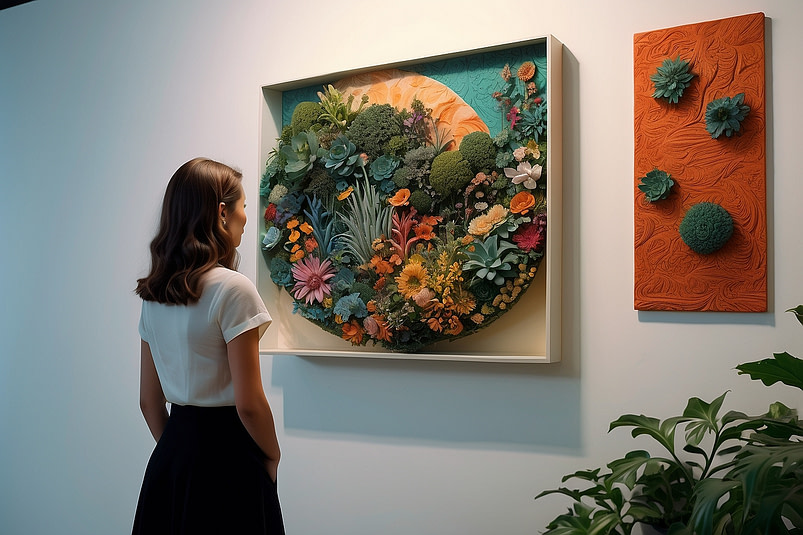 As collectors, the lure of affordable, readily-available art is strong. Yet, we must probe deeper, evaluating the lifecycle of our acquisitions. We're not just buying art; we're endorsing practices. Sustainable art might carry a premium, but its true worth lies in fostering creativity that honors our Earth.
Eco-art manifests in various forms: from fair trade folk art to upcycled sculptures. We advocate for local artists, reducing shipping impacts, and when distance is a factor, we opt for lighter, smaller works to diminish our carbon footprint.
In building our collections, we're not just curators of art but of values. Our choices reflect a commitment to durability, eco-friendliness, and a rejection of fleeting trends. Our festive decorations too, mirror this ethos, favoring sustainability over disposability.
You May Like The Healing Power of Art: How Creative Activities Enhance Mental Health
Engaging Questions for Reflection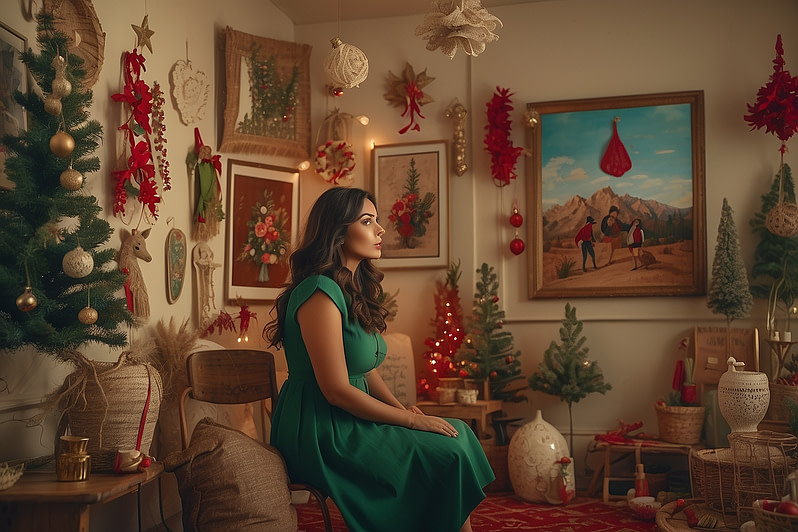 As we delve into the festive season, let's ponder:
How does sustainability manifest in holiday art?

What small, sustainable changes can we integrate into our holiday art and decor?

Beyond tangible gifts, how can we offer experiences or support for eco-causes?

What does sustainable art signify to you, and how do you balance aesthetics with ethical considerations?

How can the art community foster an inclusive, inspiring sustainability narrative?
This holiday season, let's extend our giving spirit beyond material gifts. Let's share creativity, compassion, and care—gifts that illuminate from within. Join the conversation with #GiftingGreen.
Anticipating Our Next Artistic Exploration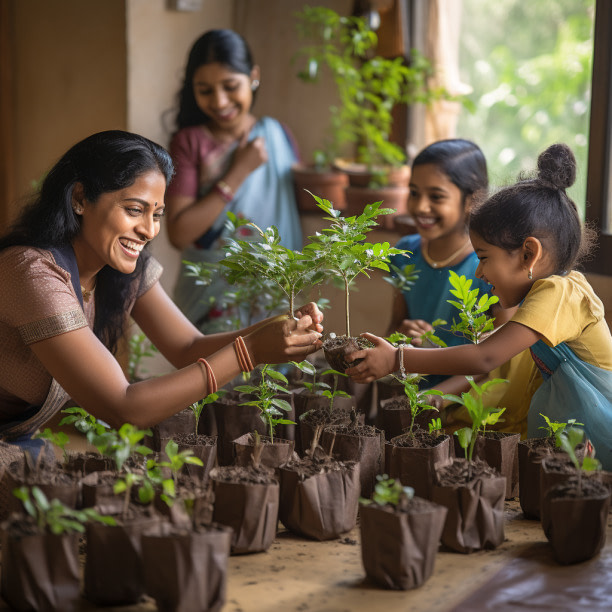 Sustainable art is a fusion of ethics, innovation, and profound meaning. As we delve into eco-artistry during the holidays, our journey is just beginning. The upcoming year brims with potential explorations: emerging technologies in green art production, the revolution of augmented reality, and the innovative use of sustainable materials.
Stay tuned for our next article, where we'll explore these frontiers. Together, we'll unearth the potential of modern tools in making sustainable art accessible and engaging.
You May Like The Healing Power of Public Art: How Creative Installations Can Boost Community Health
Conclusion
This festive season, let's gift sustainability – to our loved ones, communities, and the Earth. Embracing eco-art and ethical collecting sets a precedent for the upcoming year, sowing seeds of optimism and change.
Each considerate choice we make inspires others. Each artistic endeavor in tune with nature reconnects us to our common roots and shared future. Every carefully selected gift mirrors our deepest values in this transient world.
May the spirit of sustainability guide us beyond the holidays, in every moment and artistic stroke. Let's craft art and stories that resonate across the tapestry of our interconnected existence. Our world is a living canvas, a collective masterpiece in progress. This holiday, let's shape it with love and responsibility.
Join us in celebrating sustainable art. Share your stories, fuel the movement. Create joy without excess, gift with purpose, and champion green giving. Through our collective efforts, our art can indeed become a lasting gift to our planet.