Traveling is often a time of excitement, adventure, and discovery. However, it can be frustrating when you have to stay at home because of a lockdown. Whether you've been in lockdown for a long time or just came back from a trip, turn to these home decor elements to help rekindle your wanderlust and add travel-inspired Décor elements to your home.
In this article, we will explore different ways you can make your home feel like a vacation spot even if you are stuck at home.
1. Travel-themed wall art
Wall art is a great way to personalize your space. It can be just about anything, from a framed photo to a canvas painting. It can be as simple as a single word or phrase, or it could be something more complex like an entire map of the world.
Create a stunning photo gallery of your travels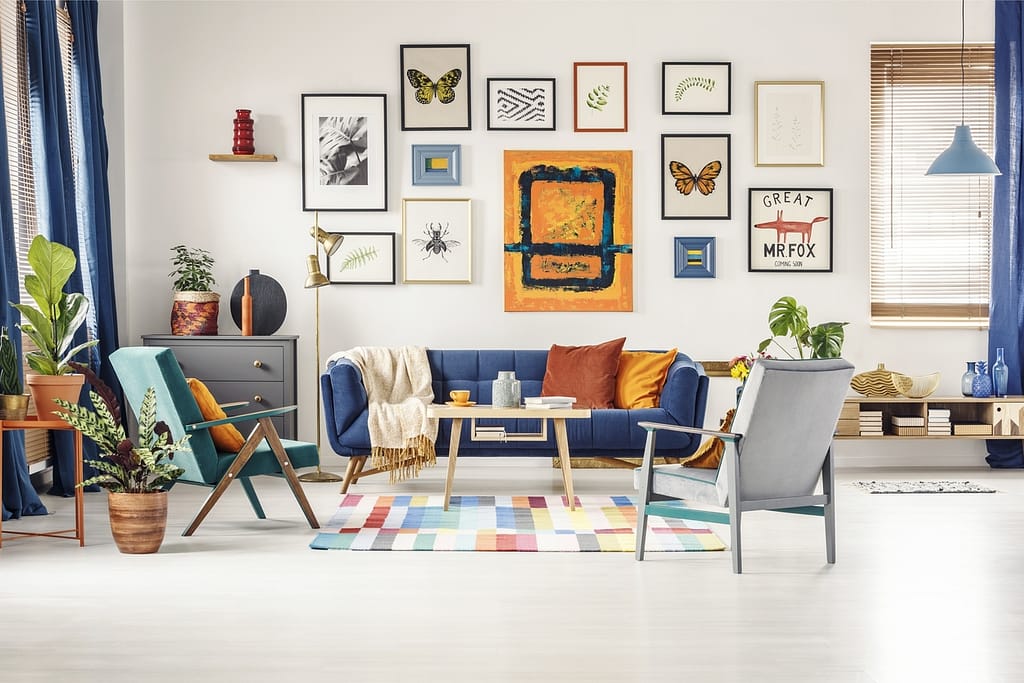 You've come home with a lot of memories and a boatload of pictures from previous trips. Now, you can display your favorite travel photos on the wall to make your holiday memories come to life. Let your home walls are the gallery for all your travel memories; turn them into a beautifully designed space that tells your story!
Choose a soft and delicate shade of color for your room so the gallery would be your space's focal point.
Along the Xi'an Bell Tower Print
Here's a print that captures the fascinating beauty and harmonious balance of the Xi'an Bell Tower in China. Along the Xi'an Bell Tower is a photographic landmark-based artwork that brings the beautiful space in China's Shaanxi province to your home through the art of digital airbrush, charcoal, and oil painting.
If you want to add a touch of the exotic to your home or bring an inviting feel to your office but also want something that can easily be passed around as a conversation piece then this metallic canvas from Ceyise Studios is just what you're looking for.
This timeless yet inspiring piece is a fantastic addition to any home, office, or school and will bring a sense of adventure and curiosity to every space it graces. By simply adding a sectional sofa to your living room, you can give your space a homey vibe.
Show off your wanderlust with a world map
What better way to showcase your love for travel than by using a world map as wall art?
Traveling is an experience of a lifetime. There are so many places to visit and sights to see that make each trip an unforgettable adventure. A world map can liven up your living room and help you channel your wanderlust.
There are geometric world maps, wooden world map cutouts, framed maps, and even world map wall decals that you can buy to decorate your home or office.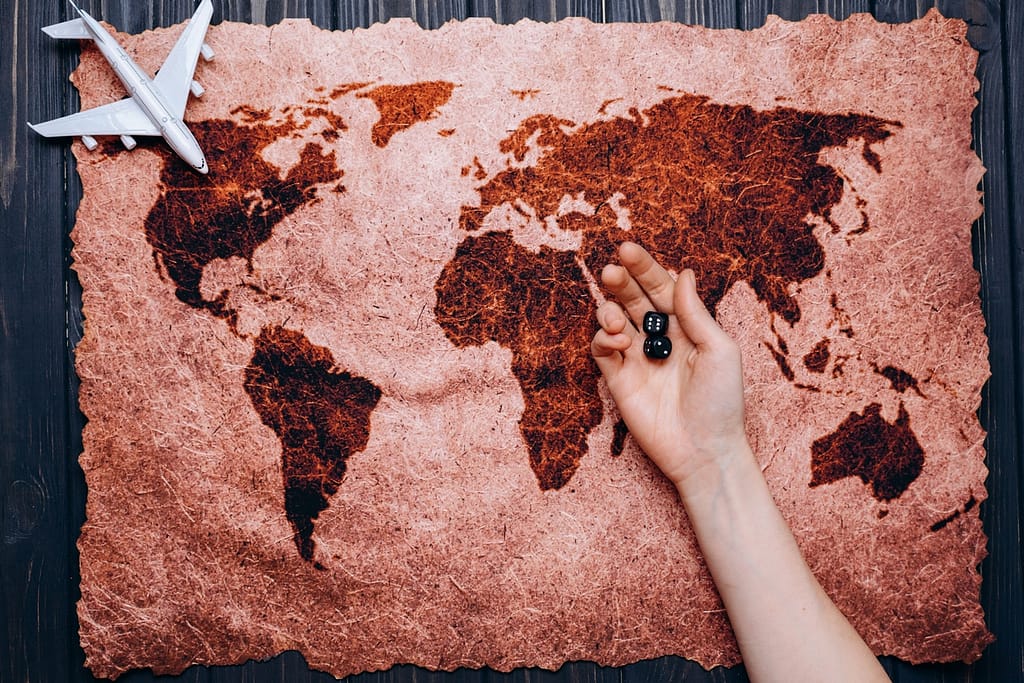 Guardians of the Dynasty Print
The print is evocative for those who have made their way to China or those who would like to one day. Guardians of the Dynasty by Stacey Denise is a collage artwork that incorporates elements from Chinese architecture into its composition. It references eastern philosophies and history, all in a style that captures the essence of it all. The archival pigment print is especially loved by art collectors who are pursuing a deep passion for travel and the Eastern way of life.
Additionally, you can add floating shelves on the wall to display your prized travel souvenirs.
Metallic prints featuring wildlife & animal portraits
Fuel your love for jungle safaris with a forest-themed print to help create the perfect safari atmosphere at home. Not only will it offer a very cool wildlife touch to your home, but it can also transport your mind into the lap of nature whenever you need it.
Lucid Leopard Dreams brings together the tranquil serenity of nature with an energy and vibrancy of color that will inspire your mind to enter a state of dreaming while you gaze longingly at this art piece.
2. Travel-themed throw pillows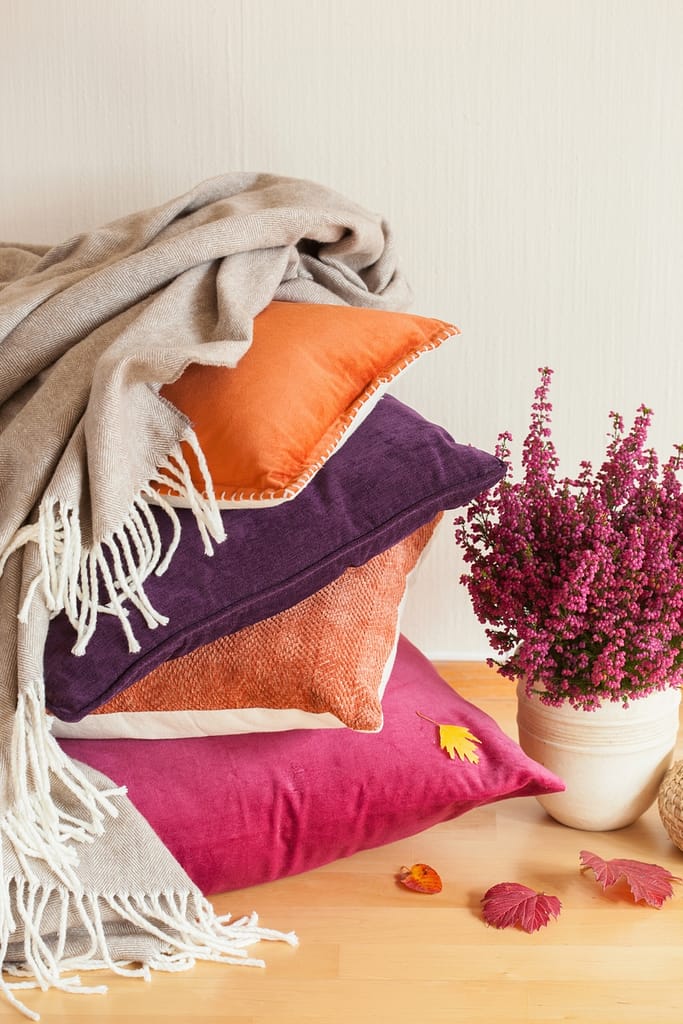 Travel-themed throw pillows are an excellent way to spruce up your space. They can be used as decoration on couches or to provide extra support on your bed!
Whether you're looking for something subtle to add a pop of color or something bold and bright, throw pillows are the perfect way to go. They are also an easy way to add some color and pattern without having to redecorate. You can simply mix and match them with the rest of your furniture.
These beautiful pieces of decoration will make any room look and feel like a luxurious getaway. Use these little luxuries to make your home feel like a piece of paradise.
A variety of different photo designs are available for you to select. You can choose a pillow with an airplane on it or one that has a map of the world on it. It's entirely up to you, of course!
3. Travel-themed coasters
Travel-themed coaster sets are available in various designs, including those that feature an illustrated world map, marble ocean, or a depiction of exotic destinations.
Whether you want something vintage-inspired or modern, there is sure to be something that appeals to you. At present, there are several travel-themed coaster designs available on Amazon and other e-commerce companies. You can pick your favorite style and color that matches your décor or personality.
Conclusion
So, that's a quick look into what you can add to your home to create the illusion of travel without even getting up from your couch. Using these elements in your home or office is an effortless way to bring the world home and make it an integral part of your daily life.
The good part about decorating with travel-themed decor is that it's entirely up to you. You can take your room in whichever direction you want, so if you're feeling inspired to create a safari lair, go ahead! Or if you prefer the more tropical look, then why not? It's entirely up to your aesthetic preferences.
References
Get Lost (2020, October 19). Travel Themed Home Decor: 50 Ways To Bring Travel Into Your Home. https://getlost.blog/travel-themed-home-decor/
Independent Travel Cats (2021, August 11). Travel Home Decor: Travel Themed Home Decorations. https://independenttravelcats.com/travel-home-decor-handmade-travel-themed-home-decorations/
To Some Place New (2020, April 19). Easy travel souvenirs to collect & how to display them. https://www.tosomeplacenew.com/travel-souvenirs-to-collect/