Installing art can turn any bare wall into a captivating display. But careful planning and technique are key to creating gallery-worthy arrangements. Follow this up-to-date guide from Dr. Stacey Denise, Fine Art and Color Consultant, on presenting paintings, prints and sculptures with artistry and flair. Let's discover expert tips to display artwork like a pro. 
Choose the Best Modern Mounting Hardware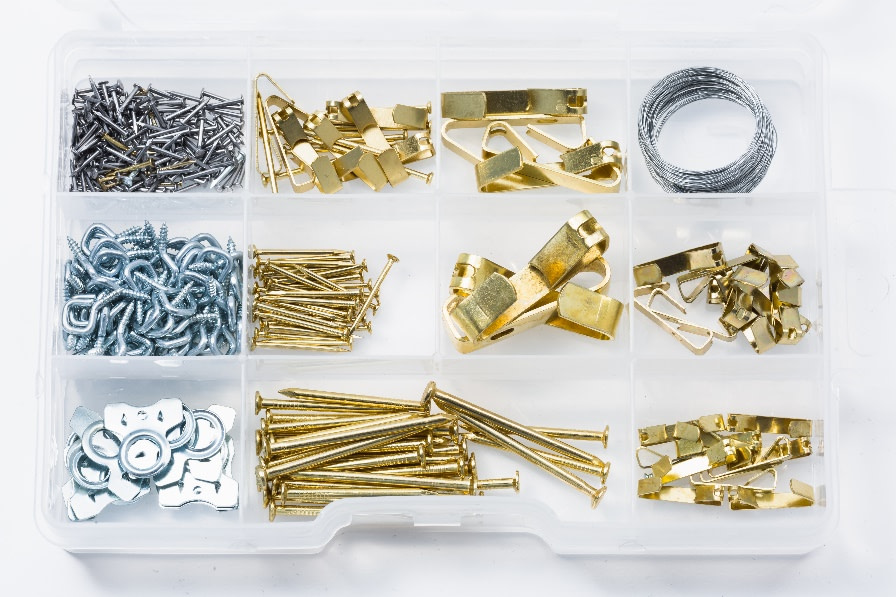 Gone are the days of just picture hooks and nails. Here are the top modern mounting solutions recommended by Dr. Stacey Denise:
"Adhesive strips and cleat hangers offer easy, frameless mounting options."
Adhesive Strips and Clips – Perfect for lightweight, unframed prints. Check weight limits before use to avoid accidents.
Hanging Wire – Use sturdy picture hanging wire and D-rings with canvases and heavy frames. Attach at vertical one-third points on the frame for proper balance.
Cleat Hangers – These specialty hangers mount artwork invisibly on the wall without a frame. Great for a clean, frameless look.
Display Furniture – Pedestals, shelving and cabinets all showcase 3D art. For delicate sculptures, secure pieces in place with museum wax or earthquake putty.
You May Like Design Thinking: The Artistry Behind Innovation
Craft Captivating Gallery Walls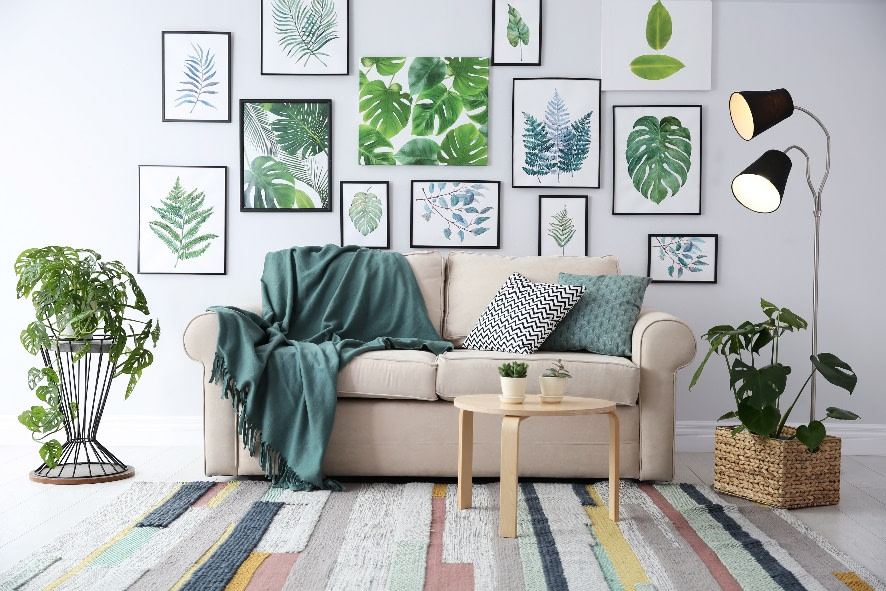 Gallery walls combine multiple pieces of artwork for a professional, curated look. Follow these tips from Dr. Stacey Denise when designing an artful arrangement:
"Anchor gallery walls with a central focal point and build outward for interest."
Anchor It – Start by choosing a central focal point piece. Flank it with complementary secondary works.
Scale Thoughtfully – Keep sizes cohesive or graduate them across the wall for interest.
Mind the Gaps – Allow 2-4 inches between edges depending on piece sizes. Go wider on larger works.
Vary It Up – Mix and match piece orientations, subjects, colors and frame styles for visual dynamism.
Step Back – View from a distance periodically to evaluate weight, flow and balance. Make adjustments.
Lighting: The Artwork Game Changer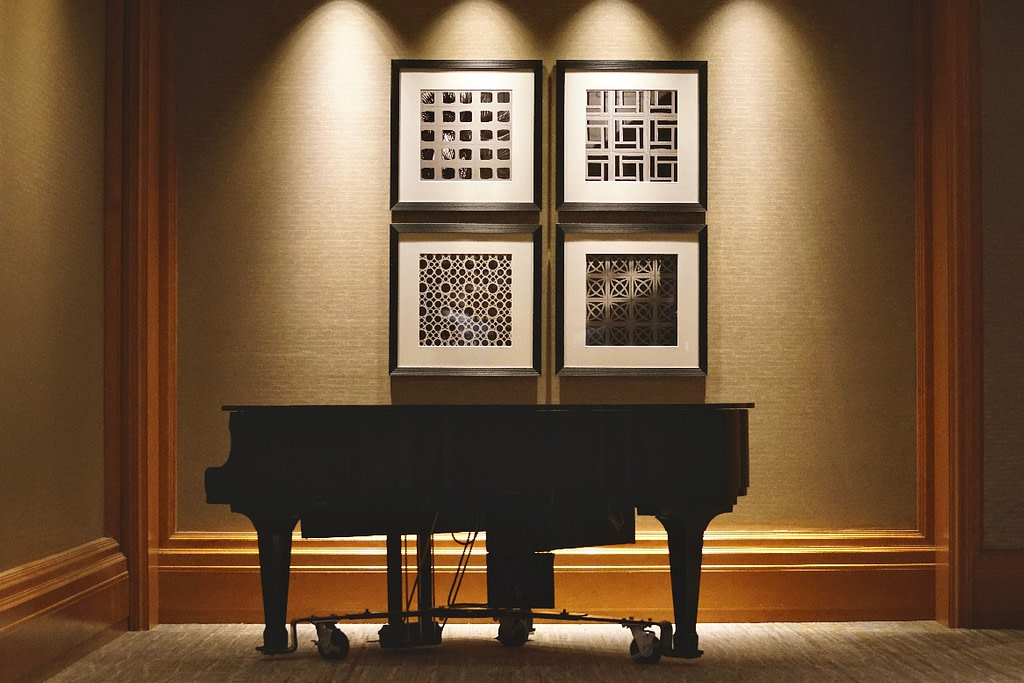 Properly illuminating artwork makes all the difference. Use these lighting techniques recommended by Ceyise Studios:
"Spotlights, overhead tracks and underside lighting create dramatic artwork displays."
Spotlights – Position adjustable spotlights to accent key points and "graze" paintings with side lighting. Select warm 2700-3000K bulbs.
Overhead Lighting – Install overhead tracks or adjustable wall sconces to direct light onto artwork.
Underside Lighting – Place floor lamps or install lighting in display furniture to illuminate art from below.
Ambient Lighting – Add ambient lighting for an even brightness across full wall installations.
You May Like Contemporary Expressionist Art: An Ultimate Guide to Vibrant Interiors
Pick Locations Suited to Each Piece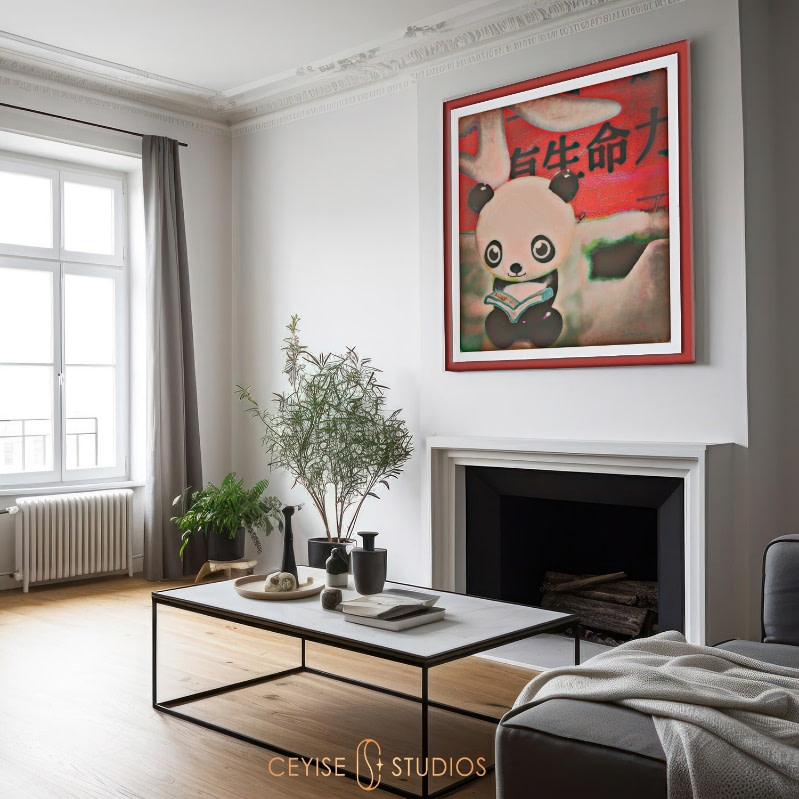 Where you place art impacts its visual effect. Ideal locations per Dr. Stacey Denise include:
"Anchor rooms with large statement pieces over seating or fireplaces."
Living Spaces – Large statement pieces look gorgeous over seating areas or mantles.
Hallways – For hallways, choose appropriately sized pieces. Vertical orientations work best.
Kitchens – Collections of small works displayed in grids are great for kitchens and entries.
Open Concepts – Float shelves to define spaces and show off sculptures in open floor plans.
Near Seating – Position abstracts and impressionist prints near chairs and sofas for close viewing.
Dining & Bedrooms – Everyday still life and landscape prints suit dining rooms and bedrooms.
Map It Out Before Hanging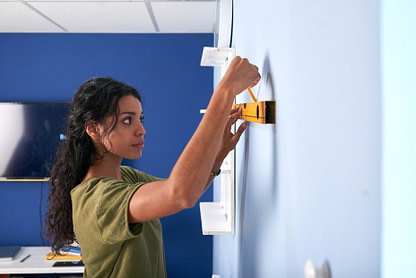 Save frustration by mapping out your artwork displays:
"Map out arrangements in advance for frustration-free hanging."
Note dimensions, hardware locations and weight of each piece.
Mark hanging height on the wall, using a level for multi-work installations.
Tape out arrangements on the wall before hanging.
Pre-measure and mark exact hole locations for each piece.
With the right approach from Dr. Stacey Denise, anyone can display art like a seasoned pro. Incorporate these tips to create jaw-dropping art installations in any space. For tailored guidance, consult a specialist like Dr. Stacey Denise. Showcase your collection to its best advantage!