Flamingos are a well-known and iconic bird species, distinguished by their bright pink feathers and distinct appearance.
This article will look at the current state of flamingos, the major threats they face, and the critical role artists can play in raising awareness about their plight.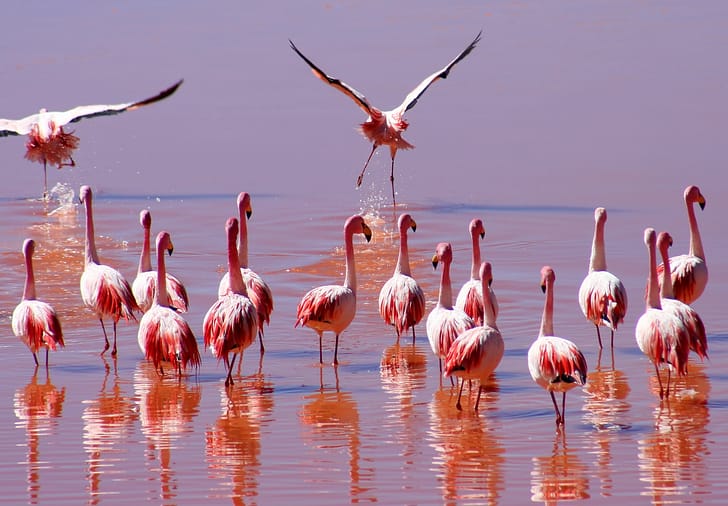 The state of flamingos
Flamingos are not evenly distributed around the world. They are mostly concentrated in a few areas where they thrive due to favourable conditions. 90% of wild flamingos live in South America.
The Caribbean and Africa are home to the remaining 10%. The six species of flamingos include the Andean, Caribbean, Chilean, Greater, Lesser, and James's flamingos. Each of these species is unique in its way, from its coloration to its preferred habitats.
While none of the species is listed as "Endangered" by the IUCN Red List, the lesser flamingo, the Chilean flamingo, and the Puna flamingo are all listed as "Near Threatened", and the Andean flamingo is listed as "Vulnerable" due to their populations facing downwards trends.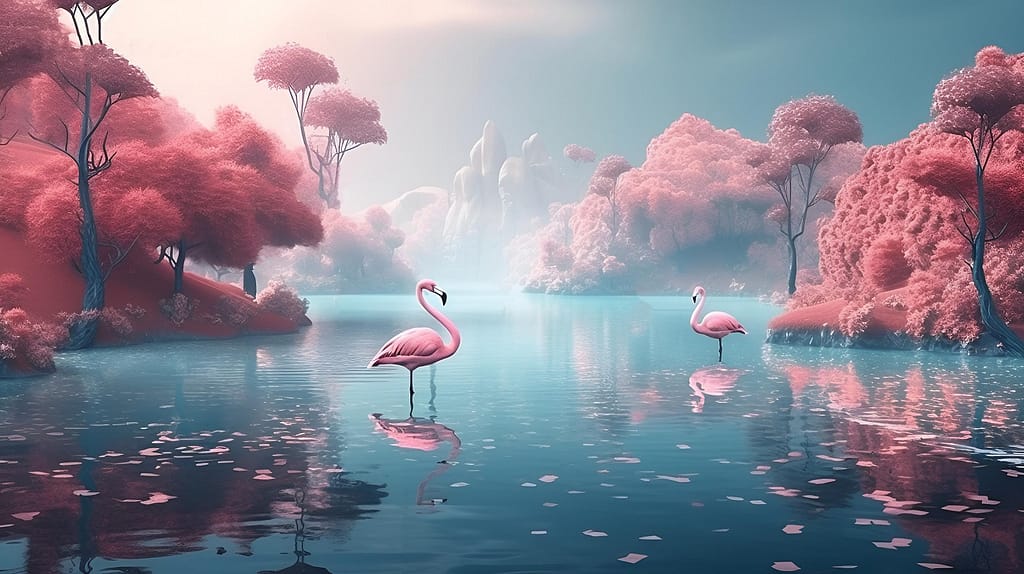 We need to look at and explore these trends to understand what the future holds for flamingos.
Similar crashes are seen all over the world. What is driving this quick decline?
Threats
Flamingo populations are rapidly declining due to a combination of factors, including climate change, habitat loss, pollution from lithium mining, and resource overuse.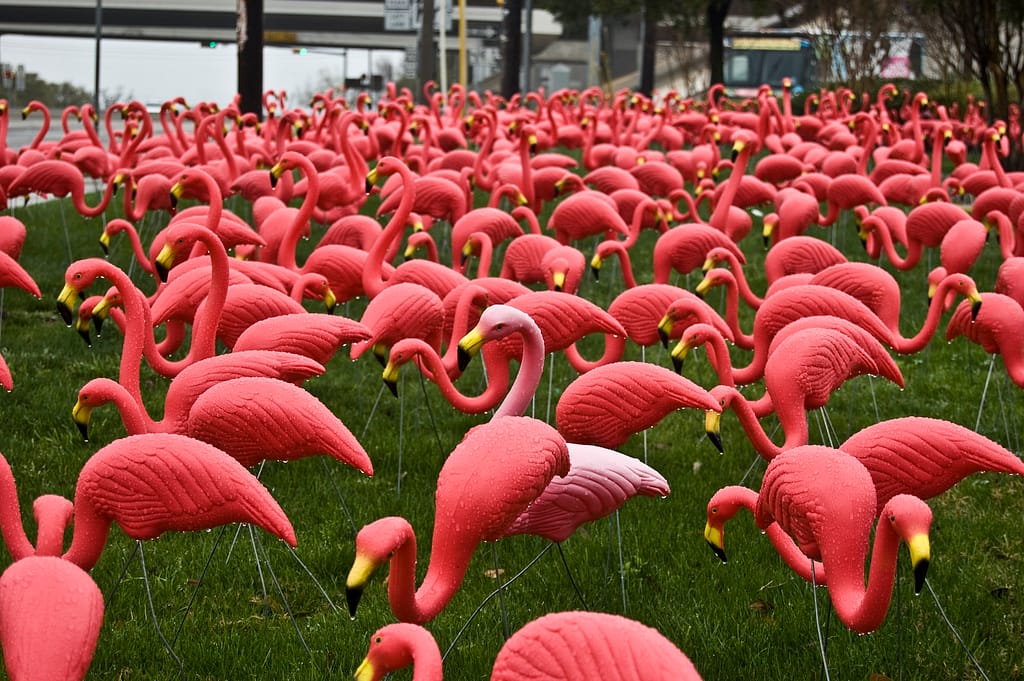 In recent years, the number of flamingos in Lake Naivasha, Kenya, has decreased from over a million to less than 10,000.
A similar situation exists in Chile, where lithium mining operations have disrupted the delicate balance of the flamingo's natural habitats.
Climate change and habitat loss
To understand how climate change impacts flamingos, it is necessary to understand their specialized feeding strategies.
Flamingos use their unique beaks to sift algae and crustaceans from excessively saline water, which they eat.
This specialized strategy allows them to feed with little competition from other animals and helps protect them from predators.
Unfortunately, it also limits them to feed in specialized habitats and renders them vulnerable to any changes in climate.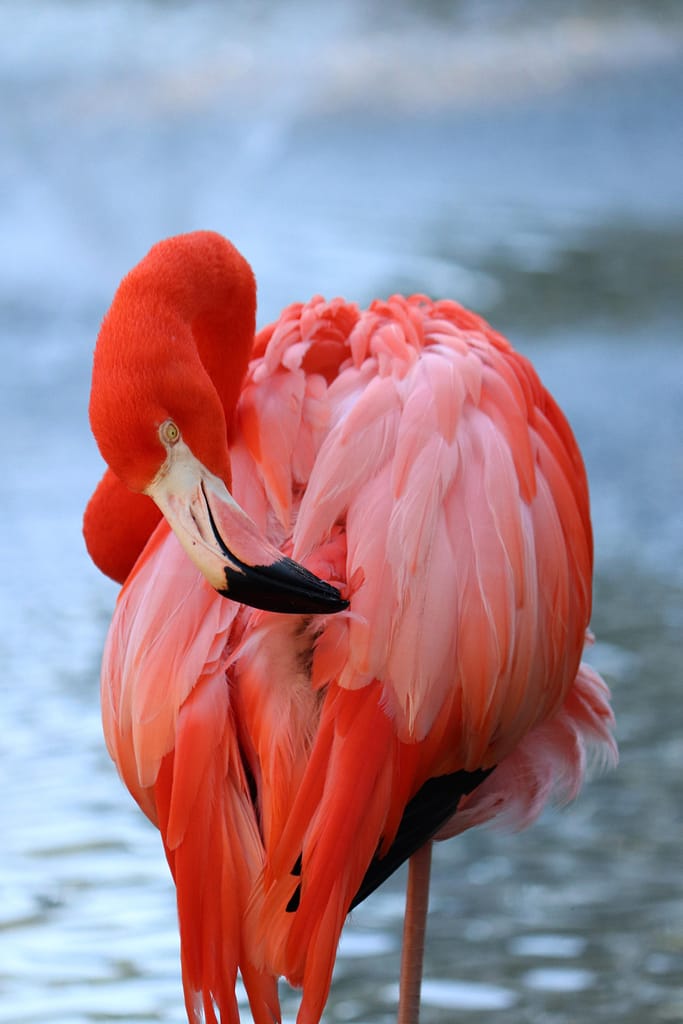 In South America, climate change has intensified droughts, leaving flamingos unable to access their traditional feeding grounds. This has resulted in considerable drops in their population.
Africa, on the other hand, has faced a different challenge; too much rainfall is causing flooding in traditionally saline habitats.
In Africa, the consequences of climate change are largely similar. Instead of too little water, they suffer from too much of it. Flamingos are impacted by increased rainfall, which causes flooding in their normally salty habitats. The sudden influx of fresh water disrupts the delicate chemistry of the ecosystem, affecting the availability of food for flamingos.
The same adaptations that allow them to tolerate high amounts of salt and alkaline pHs are deadly for most other birds meaning that they are unable to survive in the new freshwater conditions.
Pollution and electric car manufacturing
Electric vehicle (EV) producers have depicted a captivating image of their models, the vibrant colors, peacefulness, and diversity of the environment they navigate.
Yet, the flourishing need for lithium, an essential ingredient in EV batteries, is jeopardizing flamingo populations in South American nations, particularly in Chile, the home to the largest reserves of lithium.
To accommodate the amplified requirement, mining corporations have been expanding their undertakings, culminating in the demolition of habitats like the Atacama salt flats, where now such operations are conducted.
These activities pose dual risks to the flamingos of Chile. First, mining infrastructure like roads and facilities has damaged their natural habitat, causing conflicts and interference that could reduce their numbers.
Secondarily, the water pollution caused by these works has affected the supply of food for the flamingos.
For instance, the disruption of water in the Salar de Atacama, a critical supply of sustenance for them, has augmented the saltiness of the existing water to unbearable heights, which even the adaptable flamingos can't endure, as well as the aquatic life they rely on.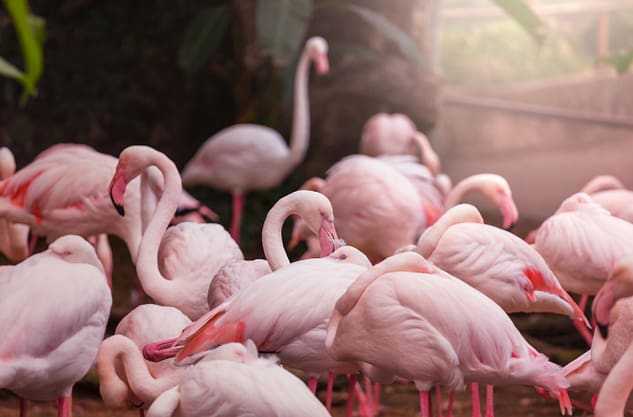 The role of artists, scientists, and local communities
Flamingos are integral to the stability of saltwater environments and they provide a substantial source of revenue to local economies. Safeguarding them is vital.
Wildlife and natural habitats have an important story to tell, and it is the role of artists to emotionally engage people by bringing these issues to life.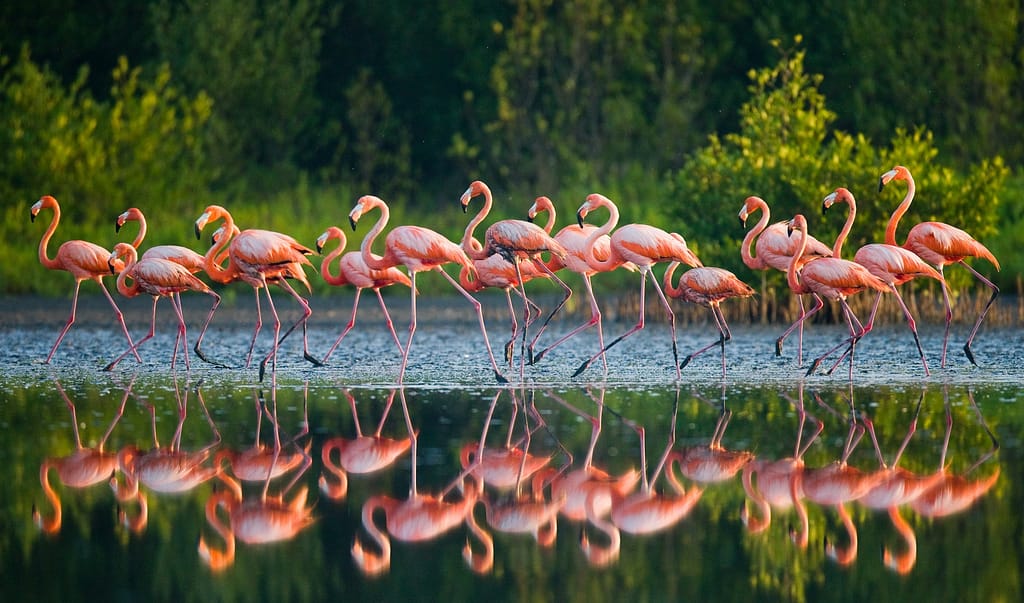 Photographers and painters can not only celebrate the beauty of flamingos, but they can also serve as visual ambassadors, using their artwork to educate individuals and organizations about their fragility.
Collaboration between artists and scientists can result in powerful exhibitions and publications that explore the effects of climate change, habitat destruction and pollution on the population of flamingos.
Conservation groups have the opportunity to involve local inhabitants, such as indigenous people, in their scientific research projects.
Birdwatching and picture excursions promote flamingo and other wildlife conservation and benefit local communities.
Conclusion
Flamingos are not only beautiful, but evolutionary, unique and ecologically important. They face intertwined threats due to climate change, habitat loss and pollution. However, we can all help protect them. Collaboration between artists, scientists, and local communities is essential for their conservation.
To combat flamingo extinction, we must work together and engage all stakeholders to ensure that these birds continue to thrive in the wild.