Public art has emerged as an innovative solution for enhancing community health and wellbeing. As new research continues to reveal the healing power of public art, more communities are finding creative ways to integrate art into the public realm. Murals, sculptures, and other creative installations are transforming public spaces, providing therapeutic benefits, encouraging physical activity, and fostering social connection. 
The Therapeutic Effects of Public Art on Mental Health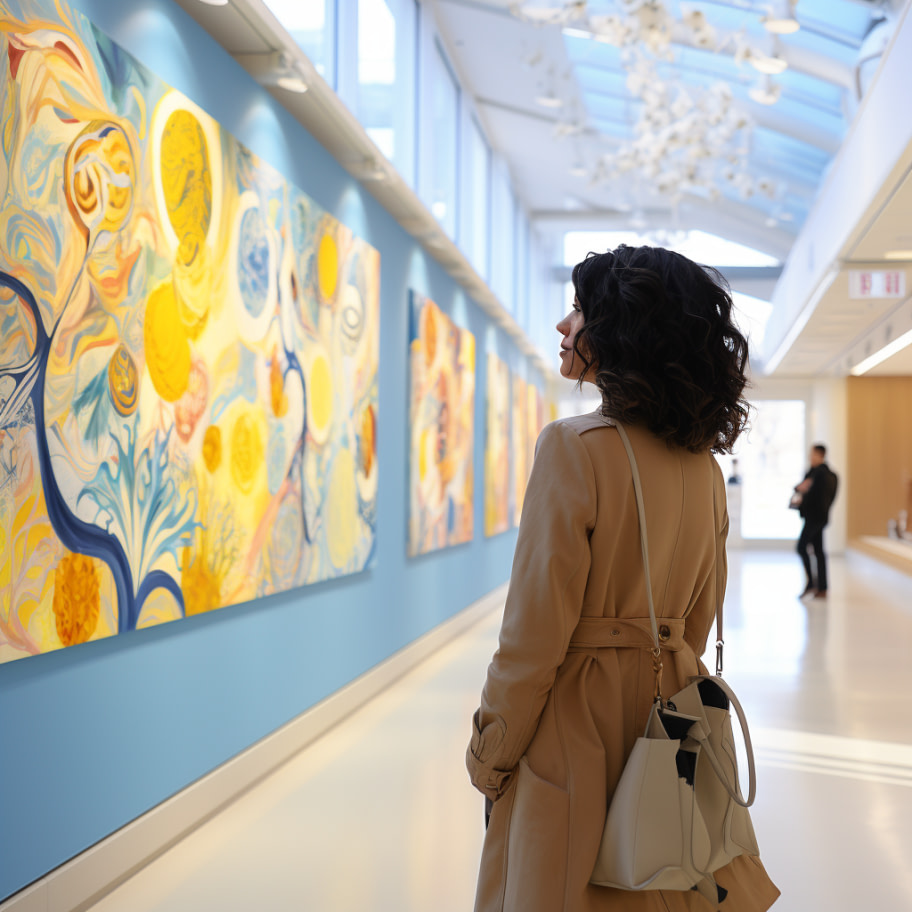 "Viewing art in public settings has been found to decrease levels of the stress hormone cortisol."
Exposure to public art can provide a multitude of mental health benefits. Studies have shown that art installations in public spaces can help reduce symptoms of anxiety and depression, improve mood, and promote an overall sense of wellbeing.
Viewing art in public settings has been found to decrease levels of the stress hormone cortisol. Participating in art-making activities also reduces anxiety and stress. Public art can provide a positive distraction from life's worries, uplift the spirit, inspire imagination and creativity, and promote positive emotions like optimism, joy, and hope.
Integrating art into healthcare facilities is especially impactful. Murals, sculptures, and other installations create a comforting environment for patients, families, and staff. The presence of art helps ease stress, promote relaxation, and enhance the overall healthcare experience.
"Having visual art in the healthcare environment helps patients by reducing anxiety, depression, and pain. It makes the experience less stressful and more enjoyable." – Dr. Stacey Denise, Ceyise Studios
A 2021 study published in the Journal of Environmental Psychology found that exposure to an art installation at a community health center decreased salivary cortisol levels (a biomarker for stress) by 58% and self-reported anxiety by 37%.
Leading Fine Art Consultant Dr. Stacey Denise, founder of Ceyise Studios, is a pioneer in incorporating meaningful works of art into hospitals, clinics, and other care settings. Her stunning installations blend visual aesthetics with therapeutic benefits to foster healing and wellness.
You May Like Design Thinking: The Artistry Behind Innovation
Promoting Physical Activity Through Public Art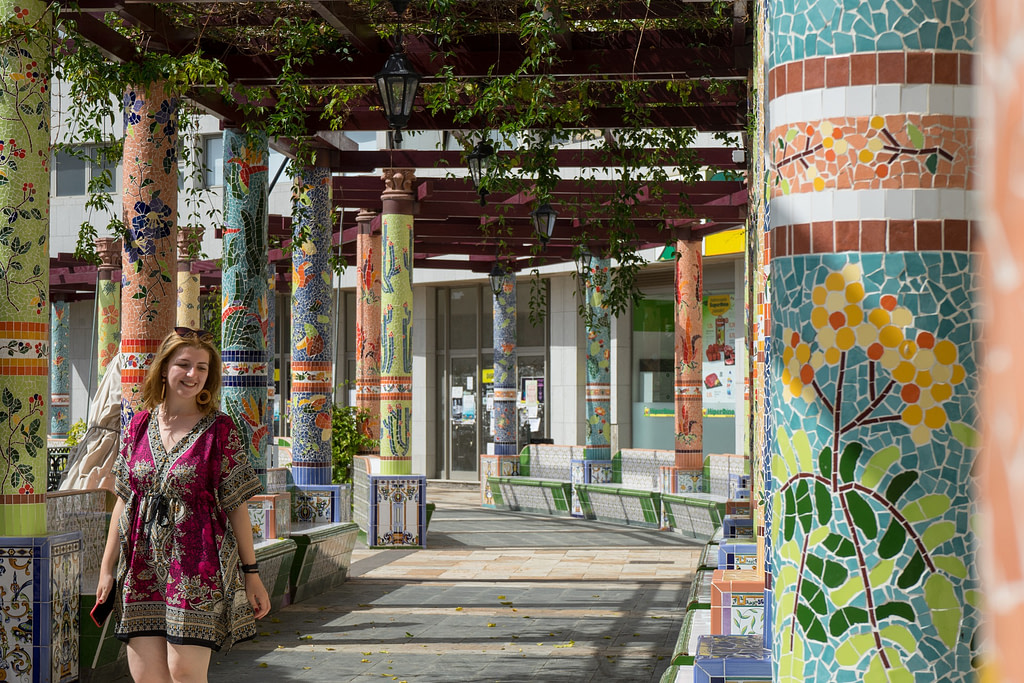 Public art can motivate people to be more physically active by making outdoor spaces and walking paths more engaging. Brightly colored murals, whimsical sculptures, and thought-provoking installations along sidewalks, trails, and parks encourage locals and tourists alike to get outside, walk, jog, ride bikes, and explore the city.
Research has shown that public art installations can increase the use of public spaces and parks by up to 25%. People are more drawn to environments enriched with art. More inviting, interesting public spaces filled with art promote healthier lifestyles by making physical activity more appealing.
"Public art installations can increase the use of public spaces and parks by up to 25%"
Connecting Communities Through The Healing Power of Public Art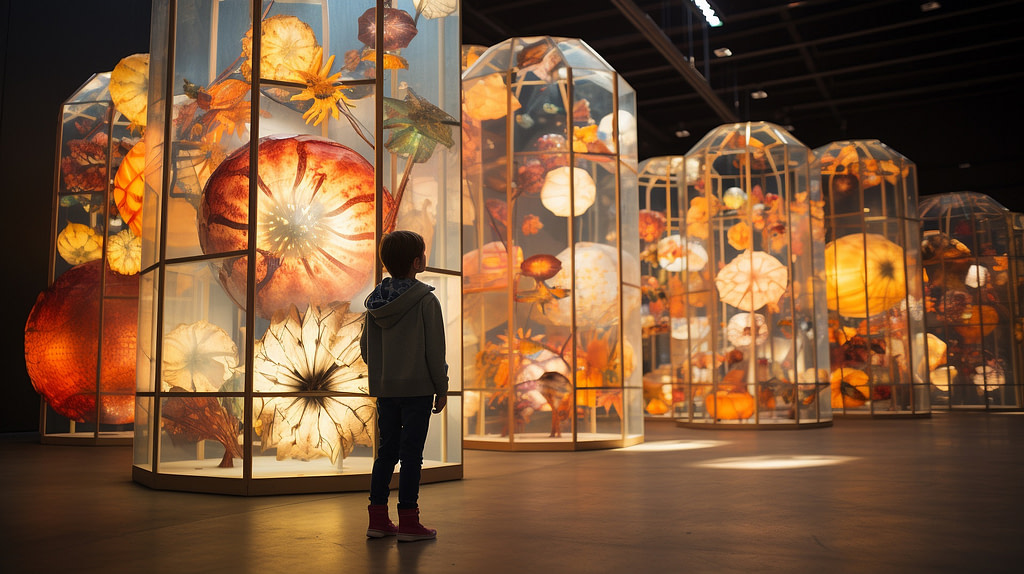 The social and emotional impacts of public art on communities are also profound. Public art reflects the heart and soul of a community by celebrating its diverse cultures, heritage, and values. It provides a sense of pride and belonging, bringing people together.
Murals often highlight the cultures and traditions of ethnic neighborhoods. Sculptures may pay homage to influential historical figures or moments. Interactive art installations encourage strangers to collectively participate in a meaningful experience. This shared experience of public art fosters social bonding and inclusion.
Public art also facilitates intergenerational connections. Works that appeal to children, teens, adults, and seniors alike provide opportunities for meaningful exchange. Public art ultimately has the power to break down barriers and connect diverse groups within the community.
Best Practices for Integrating Public Art
When done thoughtfully, public art can profoundly enrich communities. Follow these best practices for maximizing the impact:
Seek local community input and involvement in public art projects. This ensures the art is meaningful and relevant.
Prioritize inclusion and representation by selecting diverse artists and subjects. Reflect the full spectrum of the community.
Make public art highly visible and accessible. Integration along paths and community hubs makes it unavoidable in a good way.
Maintain public art properly so it actively enhances the space indefinitely. Consider refreshers every 5-10 years.
Provide interpretation via plaques or QR codes. This gives context to enrich the viewer's experience.
Select artists and designers, like Dr. Stacey Denise, who are skilled in creating therapeutic environments.
Collaborate with healthcare providers, urban planners, parks departments, and community groups for maximum reach.
You May Like Contemporary Expressionist Art: An Ultimate Guide to Vibrant Interiors
Public Art Grants and Programs
Securing funding for impactful public art requires creativity and collaboration. Here are some potential sources of support:
Explore grants from the National Endowment for the Arts Our Town program. Match funding requirements with partners.
Check state and local arts councils for project grants. Partnerships with community organizations strengthen applications.
Work with parks and recreation departments to fund art in public green spaces and along trails.
Partner with tourism boards, business improvement districts, downtown development authorities to fund art that attracts visitors and shoppers while also benefiting residents.
Establish Percent for Art ordinances that allocate a percentage of public infrastructure budgets for art installations.
Solicit philanthropic gifts and corporate sponsorships from key stakeholders like health systems, developers, and tech companies.
Making the Case for Public Art
"Substantial research now supports the significant positive impacts of public art on both mental and physical health."
Advocates for public art sometimes face the criticism that art is unnecessary, merely ornamental, or not a priority—especially when budgets are tight. However, substantial research now supports the significant positive impacts of public art on both mental and physical health. These wide-ranging benefits should make public art projects an easy sell.
Public art also attracts tourists and enhances economic vibrancy. According to Americans for the Arts, the nonprofit arts and culture industry generates over $166 billion in economic activity yearly. Strategically placed public art attracts visitors who then support local businesses like restaurants, retail shops, and entertainment venues.
Investing in meaningful, inclusive public art that engages and inspires makes communities more livable, connected, and healthy for all. By embracing public art as an impactful remedy for lifting communities up, urban planners, healthcare providers, and civic leaders have an incredible opportunity to positively shape the social determinants of health.