Attention all nature photographers, wander lusters, and eco-friendly travelers from Greater Houston! Have you been searching for the perfect eco-adventure to satisfy your love for nature photography?
Then look no further! In this blog post, we're taking you on a journey to some of the world's best eco-friendly destinations, where you can capture stunning photos of Mother Nature's Wonders.
So come along with us as we explore the best eco-friendly resorts and locations, perfect for nature photographers and enthusiasts alike.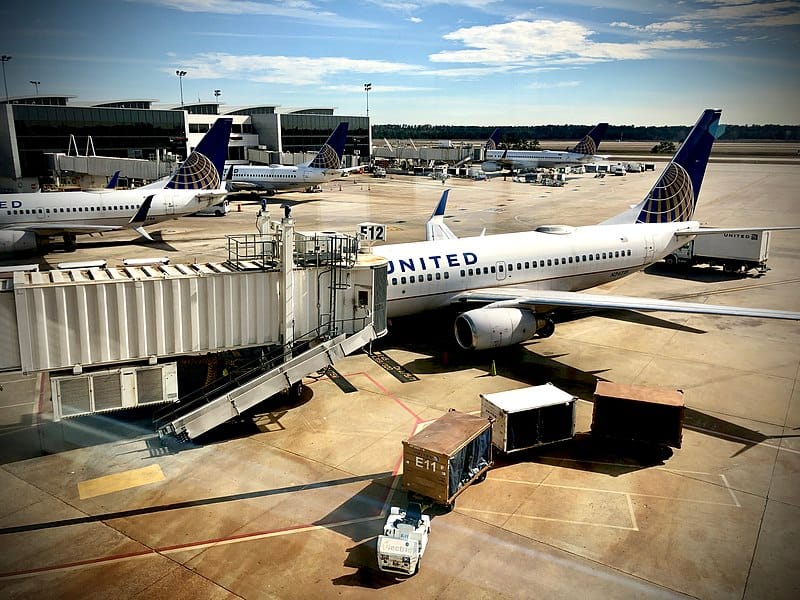 Discover Eco-Friendly Nature Photography Opportunities in Costa Rica:
Calling all nature photographers, enthusiasts, and eco-conscious wanderlusters in the Greater Houston area! Welcome to the breathtakingly lush paradise of Costa Rica. This Central American country boasts a rich natural beauty that will leave any eco-friendly traveler in awe. In this blog, we'll explore the best opportunities for nature photography and eco-friendly hospitality in Costa Rica.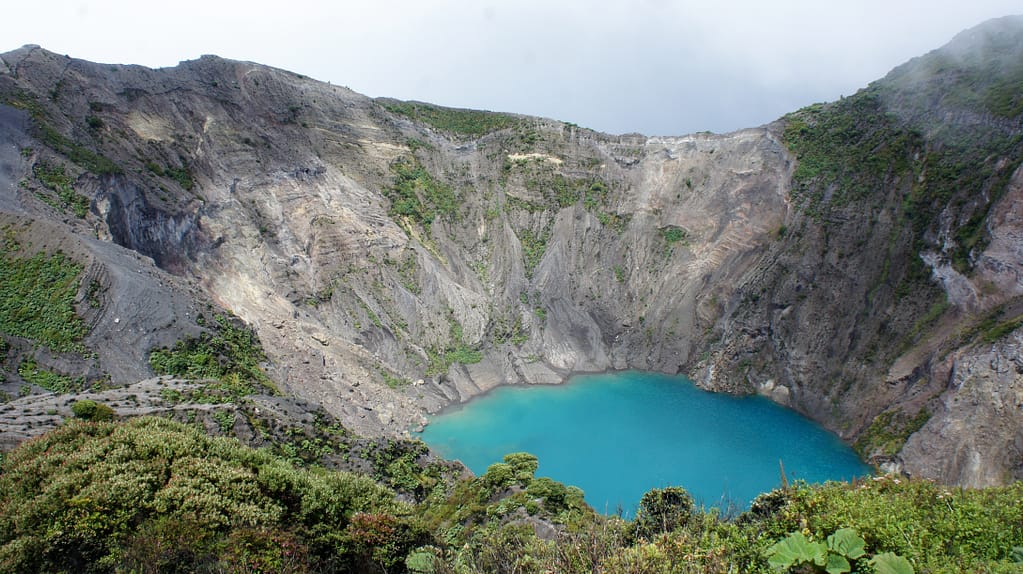 Let's begin with the true stars of the show: Costa Rica's wildlife. This country houses over 500 bird species, 200 mammal species, and 250 reptile and amphibian species, making it an ideal destination for nature photographers. You won't want to miss capturing photos of sloths, monkeys, toucans, and even rare predators like jaguars and pumas. But wildlife isn't the only attraction; Costa Rica is also known for its magnificent landscapes.
You'll be awestruck by the Arenal Volcano's towering peak, surrounded by dense rainforest that provides an impeccable background for incredible photos. Don't miss your chance to snap shots of other iconic landmarks like the Monteverde Cloud Forest Reserve, Manuel Antonio National Park, and the Osa Peninsula.
Additionally, this beautiful country is home to plenty of unique flora, including over 10,000 plant species that are endemic to the area. Keep your eyes open for stunning giant bamboo, brightly colored heliconias, and beautiful bromeliads that grow in the rainforest canopy.
While traveling to this breathtakingly green country for nature photography or exploration, keep in mind that the humid weather may affect your equipment and navigation in dense rainforests may present challenges. Be prepared to share some of the more popular tourist spots with other travelers, but remember, with so much to explore, there is plenty of beauty for everyone.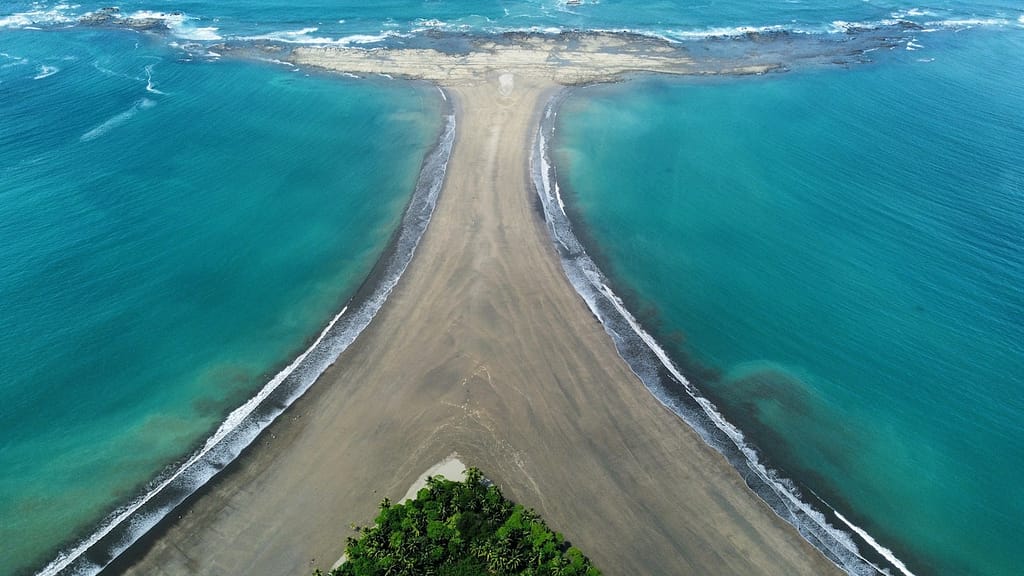 So pack your camera, choose an eco-friendly destination, and prepare to explore Costa Rica's stunning natural beauty. It's time to take in all this country has to offer while helping to preserve its magnificent beauty for future generations of nature photographers and eco-friendly travelers.
Capturing Norway's Natural Wonders: A Guide for Nature Photographers: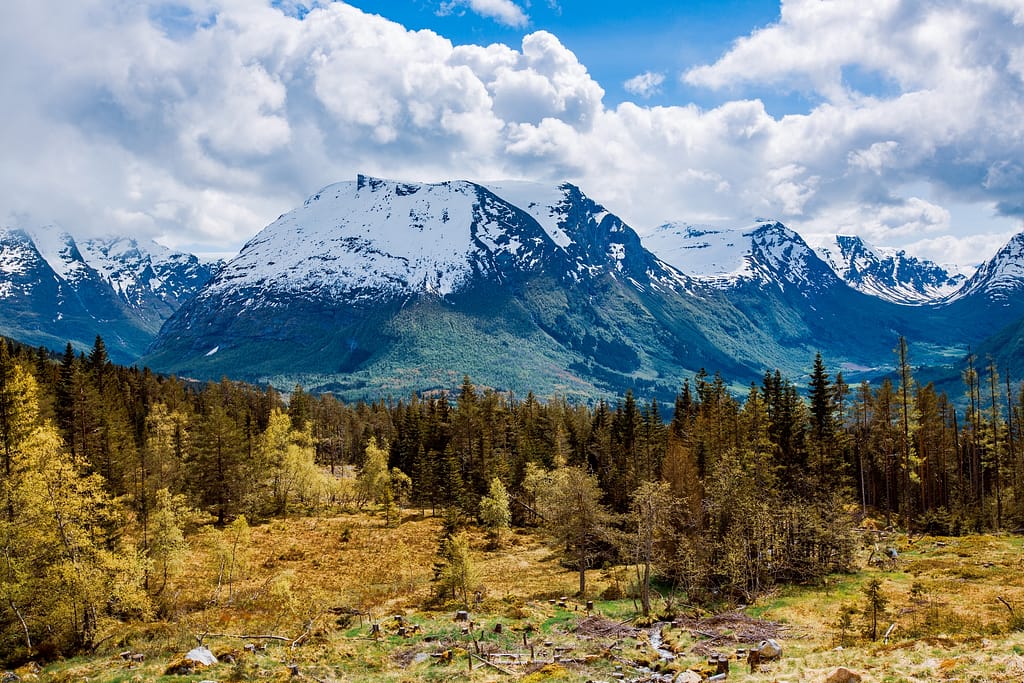 As nature photographers and enthusiasts, there's no denying that Norway should be on our bucket list. With its breathtaking fjords, wildlife, unique flora, and arctic landscapes, Norway is the perfect place to capture nature's essence. But where should you start?
In this blog post, we'll guide you through Norway's top photography destinations and some tips to help you get the perfect shot.
Let's begin with Norway's fjords. The narrow inlets of the sea provide the perfect backdrop for your nature photography. From Geirangerfjord to Nærøyfjord and Hardangerfjord, you're guaranteed to capture breathtaking images that will leave a lasting impression on your audience.
To take your photography experience to the extreme, consider a specialized tour that lets you capture images of the elusive polar bears.
Norway's unique flora is equally exciting for nature photographers. From mosses, lichens, dwarf shrubs, and Arctic poppies, you'll find numerous rare and endemic species that make for eye-catching photographs. Additionally, you can explore the country's eco-friendly resorts and destinations while capturing its beauty sustainably.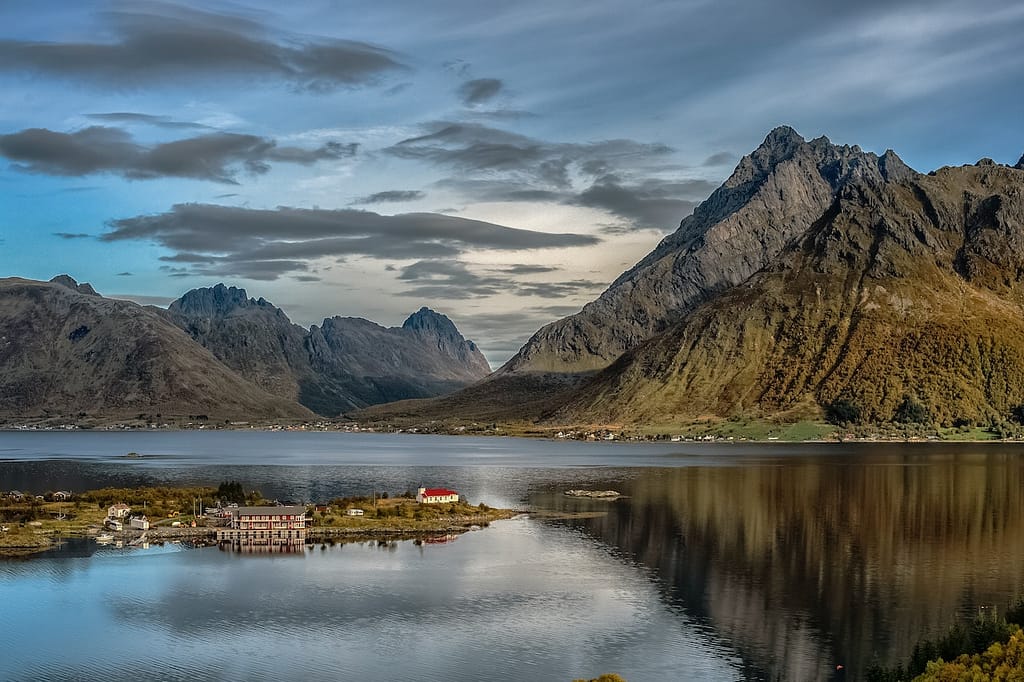 Before you plan your trip, keep in mind that Norway's weather can be unpredictable, so pack accordingly. And since some areas may require specialized equipment or 4×4 vehicles to access, be prepared. However, capturing Norway's natural wonders is undoubtedly a dream come true for wanderlust nature photographers and eco-friendly travelers alike.
In summary, Norway is the perfect destination for nature photographers and enthusiasts alike, boasting awe-inspiring fjords, arctic landscapes, diverse wildlife, and rare flora. Capture these natural wonders while keeping sustainability in mind, and make your photography experience one to remember.
Experience the Wild Beauty of Australia:

Are you a nature photographer or enthusiast who loves to travel and capture the essence of the great outdoors? Australia is the perfect destination for you! The Land Down Under is famous for its incredible natural wonders, breathtaking landscapes, and unique wildlife.
Located just a stone's throw away from the George Bush Intercontinental Airport, it's the perfect destination for eco-friendly travelers who want to explore the wild beauty of nature.
First up, the Great Barrier Reef, a must-visit destination for any underwater photographer. With its crystal-clear waters and colorful marine life, it's a photographer's paradise. Snorkeling or diving in this natural wonder allows you to capture the vibrant colors and stunning biodiversity of this underwater world. It's also a great eco-friendly destination, with plenty of eco-friendly resorts and tours that respect the environment and marine life.
Birdwatchers rejoice, with over 800 species of birds found throughout the country, Australia is a birdwatcher's paradise. From the Daintree Rainforest in Queensland to the Great Ocean Road in Victoria, there are plenty of eco-friendly tours and excursions that respect the environment and help preserve bird habitats.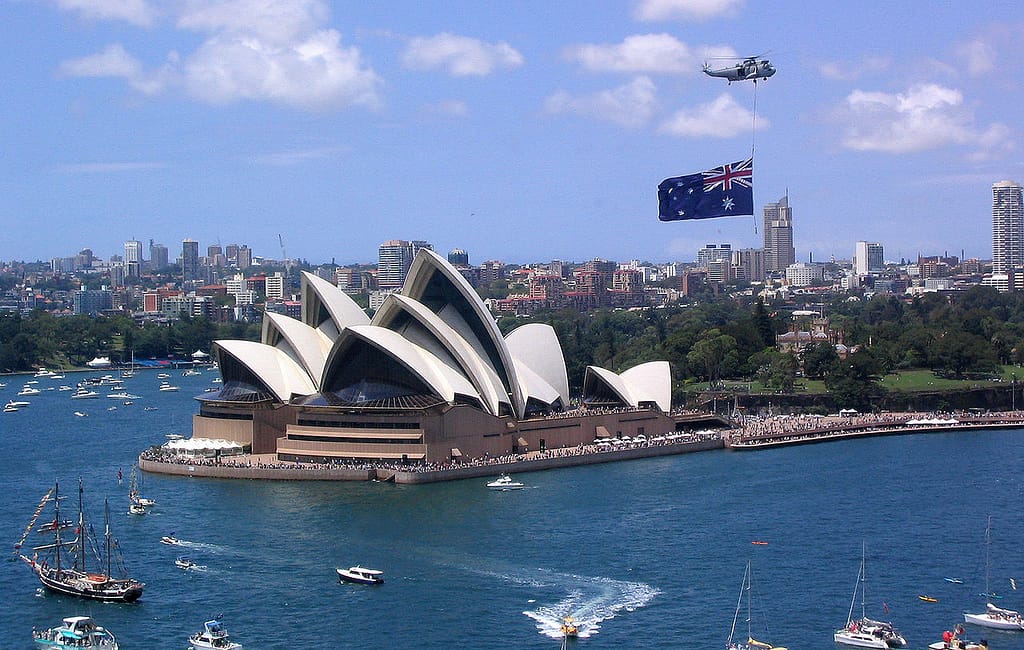 But, as with any wild adventure, there are some potential challenges. Australia's harsh climate can be unpredictable, so make sure to use specialized guides and eco-friendly resorts to minimize your impact on the environment. Some remote areas require a 4×4 vehicle or specialized equipment, but the breathtaking scenery is worth it.
Ready for your next eco-friendly adventure? Explore the wild beauty of Australia and add it to your wanderlust list. And for even more stunning landscapes and nature photography opportunities, don't forget to check out New Zealand.
Discover New Zealand's Unparalleled Beauty: A Must-Visit Destination for Nature Photographers and Eco-Friendly Travelers: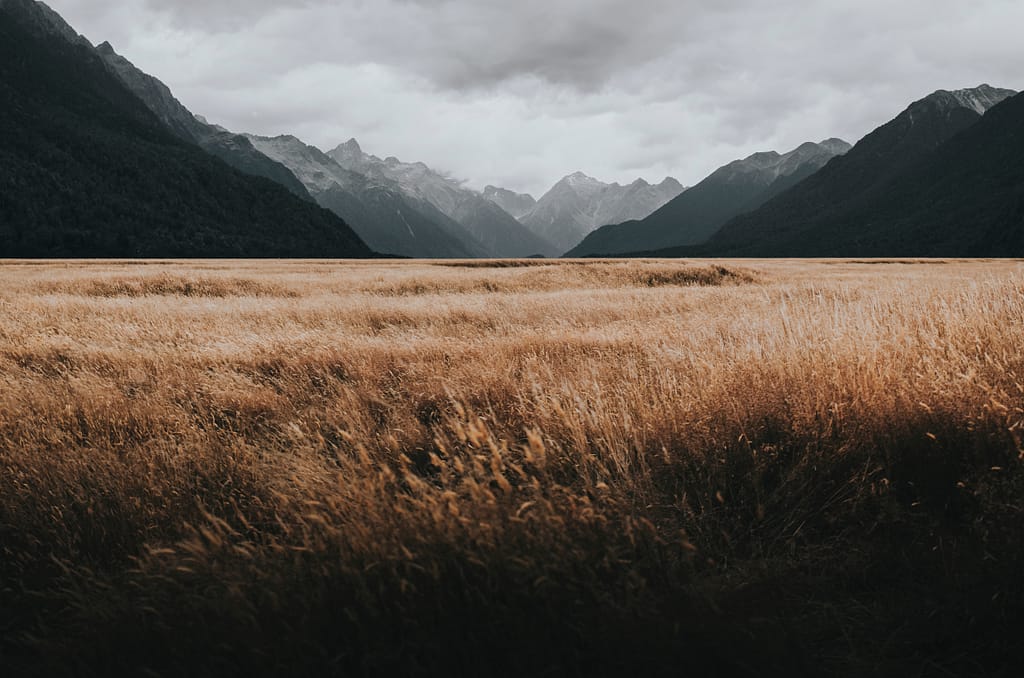 Kia ora! Get ready to add New Zealand to your bucket list! Home to unique flora and fauna, as well as mesmerizing landscapes, New Zealand offers an unparalleled experience for eco-friendly travelers and nature photographers alike. And with George Bush Intercontinental Airport in the Greater Houston area offering convenient flights, getting there has never been easier!
The Milford Sound, a world-renowned fjord, is a must-visit for landscape photographers. The fjord's towering peaks, cascading waterfalls, and calm waters provide breathtaking shots that will elevate any portfolio. And for those seeking a more otherworldly landscape, Rotorua's geothermal wonderland, with its bubbling mud pools and steaming geysers, will undoubtedly inspire you to capture its surreal beauty.
But the country's unparalleled beauty isn't limited to landscapes. Wildlife photographers, make sure to add New Zealand's unique and rare species to your must-see list. From the flightless and iconic Kiwi, the endangered kakapo, to the yellow-eyed penguin, Otago Peninsula, outside Dunedin, offers the best opportunities for observing them in their natural habitat.
However, it's important to note that New Zealand's unpredictable weather rivals that of Australia, so be sure to pack appropriately. Additionally, its remote locations may pose access challenges, so do your research, and have a solid plan in place before venturing out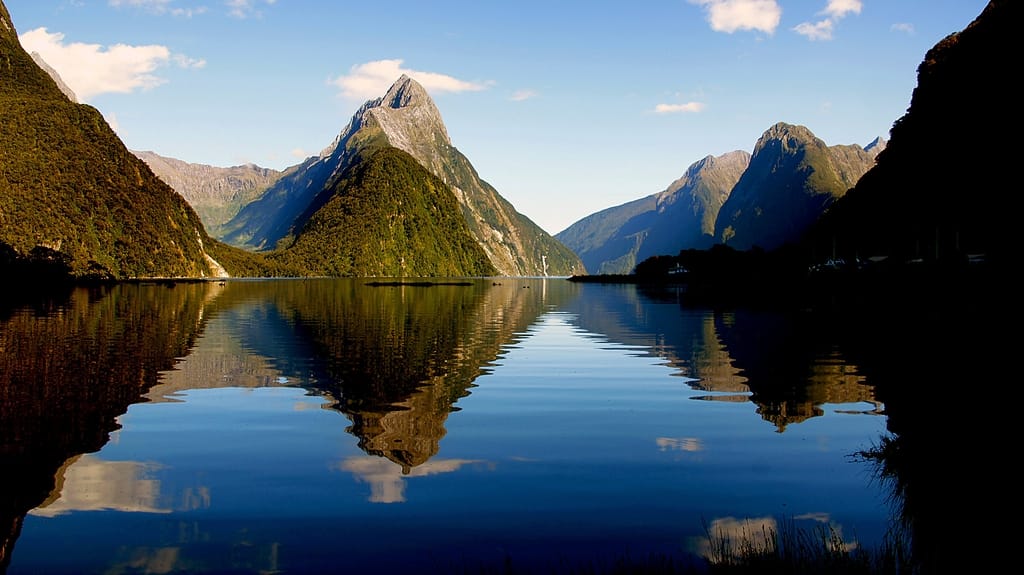 In conclusion, New Zealand offers something unique for all nature photographers, eco-friendly travelers, and wanderlusters. Start planning now, and don't miss out on a chance to capture New Zealand's unparalleled beauty!
Discover the Wild Beauty of Rwanda: A Nature Photographer's Paradise: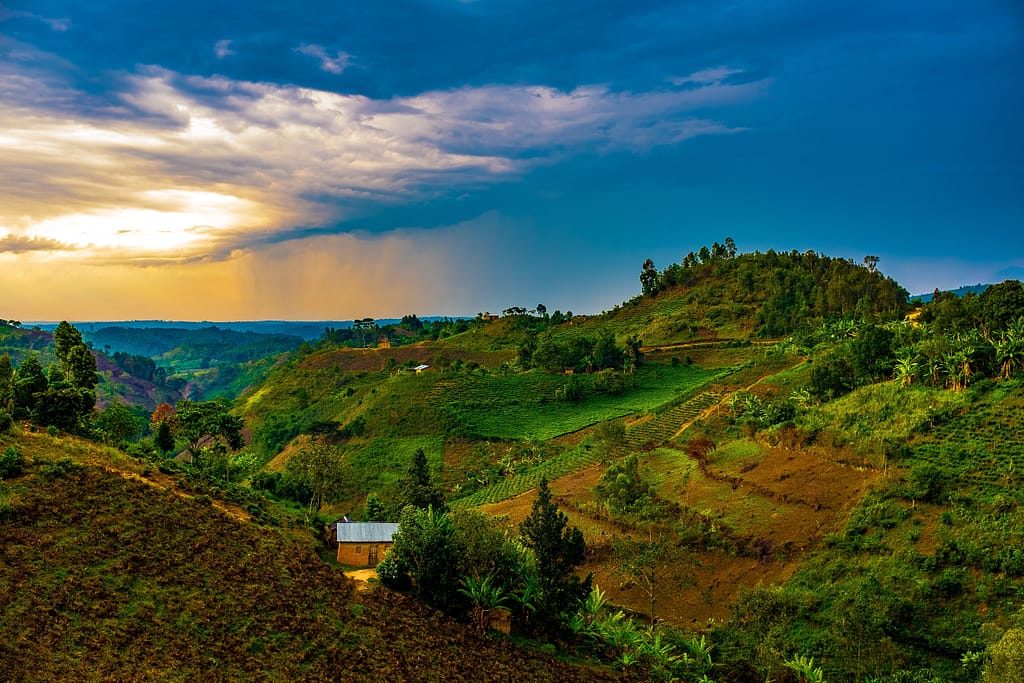 For nature photographers and enthusiasts who seek adventure and sustainable travel, Rwanda is a must-visit destination that should be on your bucket list. This beautiful country is home to the rare and majestic mountain gorilla, of which only a few hundred remain in the world.
Imagine the thrill of trekking through misty mountains to catch a glimpse of these incredible creatures up close in their natural habitat. It is a life-changing experience that offers remarkable opportunities for capturing unique and intimate photographs.
But Rwanda's wildlife goes beyond just gorillas. It is also home to other playful primates like chimpanzees and golden monkeys. And if you're an avid bird photographer, you'll be excited to know that there are over 700 bird species in Rwanda. Among them are the Great Blue Turaco and African Fish Eagle, which will make your camera lens sing.
As eco-friendly travelers, it's important to note that Rwanda is a great destination for sustainable tourism. There are plenty of eco-friendly resorts and destinations that allow you to enjoy nature responsibly. One such location is Volcanoes National Park, where you can find mountain gorillas, as well as several other primates. Nyungwe Forest National Park is another great spot, where you'll be surrounded by stunning mountain rainforest, and the habitat of 13 primate species.
As a destination for wanderlust, Rwanda offers a truly magical and adventurous journey. You'll need to prepare for the challenge of navigating remote locations, especially if you're not familiar with the area. But the journey is worth it when you consider the spectacular photographs that you'll get.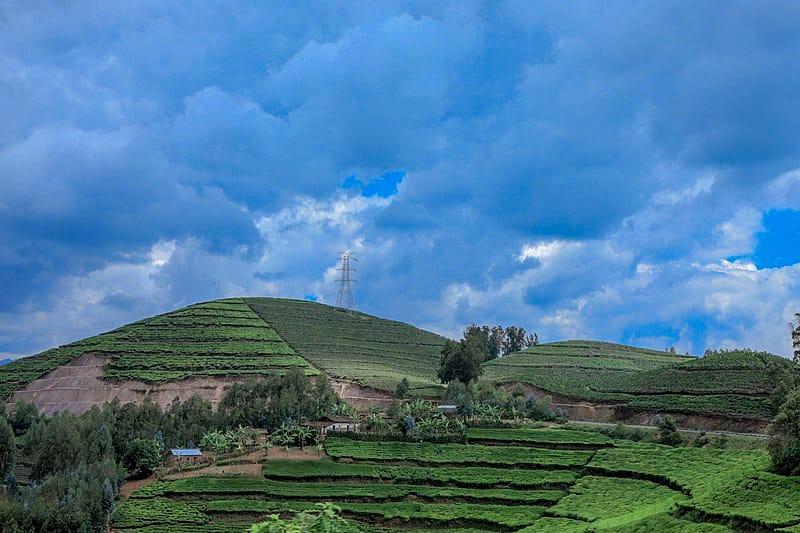 Don't hesitate; come explore the beauty of Rwanda for yourself, as you create everlasting memories while exploring one of the world's most picturesque places. With Rwanda's incredible nature, vibrant colors, and awe-inspiring creatures, it's every nature photographer's paradise—a destination not to miss for the ultimate eco-friendly adventure!
You May Also Like:
A World of Nature Awaits for the Eco-Friendly Wanderluster and Nature Photographer
In conclusion, as nature photographers and wanderlusters, there's nothing more exhilarating than immersing ourselves in the natural beauty of the world. And as responsible global citizens, we know the importance of protecting the earth while we do it. Luckily, with eco-friendly travel on the rise, there's no need to sacrifice stunning landscapes or unique experiences to travel sustainably.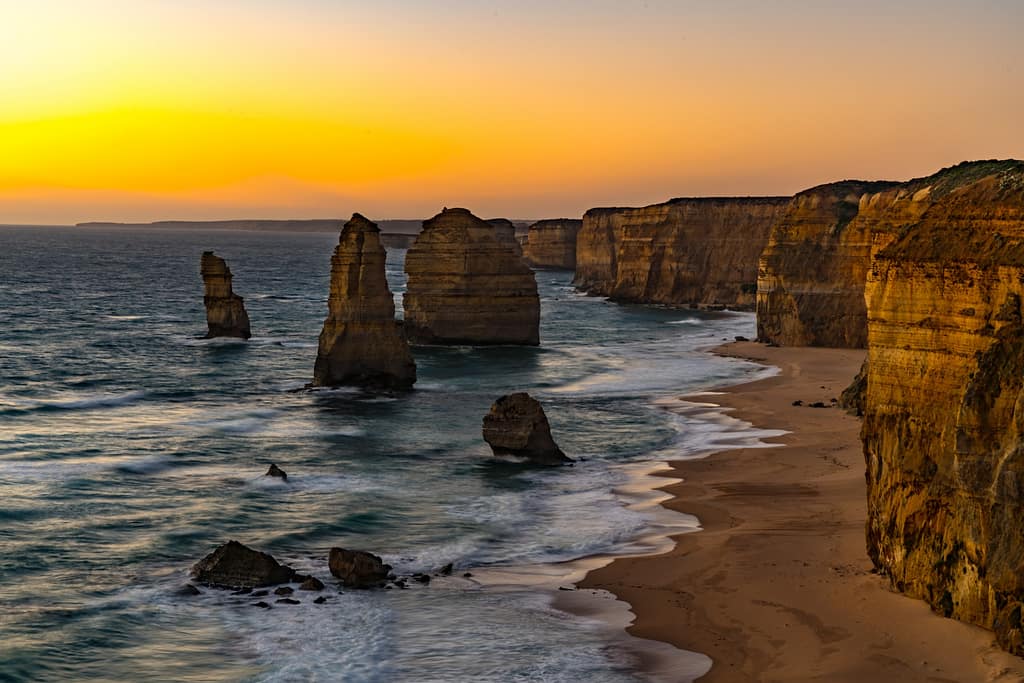 For nature photographers, capturing the world's natural wonders is more than a hobby; it's an art form. And the world offers no shortage of breathtaking destinations waiting to be explored. From the verdant forests of Costa Rica to the ethereal beauty of Iceland's glaciers, each destination has its own unique charm and natural marvels. And with the advent of eco-friendly resorts and destinations, you can explore them all without harming the earth or its delicate ecosystems.
At Ceyise Studios, we recognize the value of sustainable travel and eco-tourism. That's why we've compiled a list of eco-friendly destinations that offer a chance to capture unforgettable photographs while leaving a positive impact on the environment.
So pack your bags and camera gear, and prepare for an unforgettable adventure. Remember to research and plan for each destination's unique challenges, respect the local cultures, and embrace eco-friendly travel and accommodation options. With the right mindset, equipment, and approach, you'll embark on a journey of discovery that you'll remember for a lifetime.