Need a new start? With each new decade, it's important to choose color schemes and design trends that help your business reach its goals and look professional. As your style changes, be sure to do it in a way that looks good to both your clients and your employees. A 2019 Work Environment Survey found that 90% of office workers do better work in well-designed offices. But how do you redesign your office so that you get the most work done? Color choices and trends play a big role in the design process.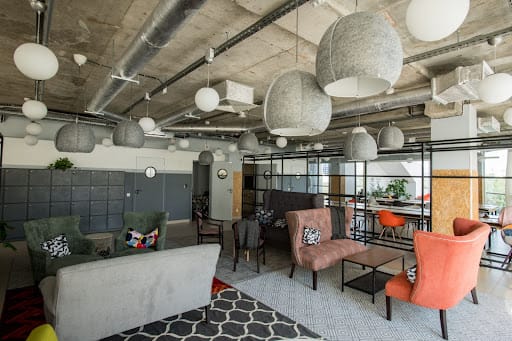 Trends in Color in the Workplace
Color trends change based on social movements, fashion, art, health and wellness initiatives, and new technologies. Laurie Pressman, vice president of the Pantone Color Institute, said, "Because of our global connectivity through social media and the focus on individual self-expression, color trends today can happen everywhere and anywhere, and anyone and everyone can influence trends in color." 1 Companies need to pay close attention to these changes in trends if they want to make changes to their spaces that make them more creative and open to communication.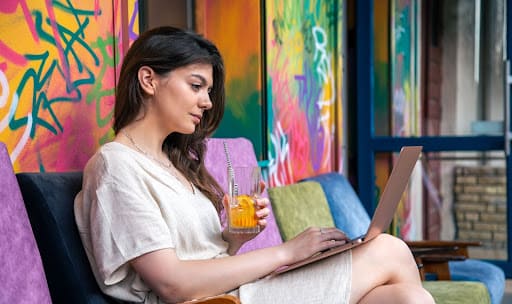 In 2023, what colors will be in style?
Experts say that warmer colors will be popular again in the year 2023. As people become more daring with their color choices, bolder color schemes will become popular in interior design. This includes daring saturations, prismatic patterns, and unique color mixes. Both Pressman, an expert at Pantone, and Magno, the top color and design expert at Benjamin Moore, say that the future will be full of color. Here are five color trends that will be big in the coming year.
Magenta – The Pantone Color Institute chose Viva Magenta as its color of the year for 2023. This striking color belongs to the Red-Purple (RP) hue family in the Munsell color system. It gives off a lively vibe and goes well with deeper color palettes and earthy tones. Magenta is thought to bring balance to feelings and end the inner conflict. It is a useful color that can be used in small amounts to make the workplace more interesting.
2. Greens – The color green has always been a popular one. People think of nature and relaxation when they see it. Even though mid-tone greens have always been the norm, some people think that in the new year, more electric shades will take over. The Color Trends 2023 palette by Benjamin Moore included the color, Savannah Green. Its citrusy quality brings together sophistication and cheer in a perfect way.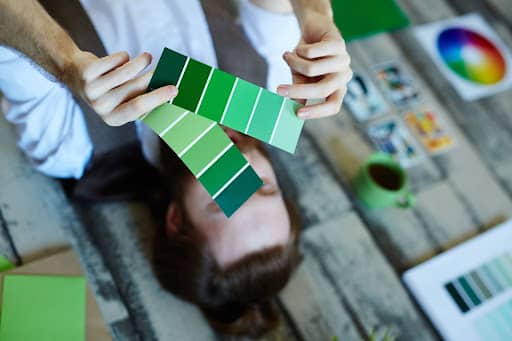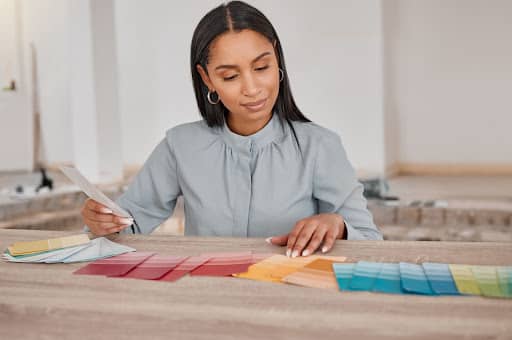 3. Orange-red – This combination of colors makes a bold, earthy shade that looks a lot like Benjamin Moore's Color of the Year, Raspberry Blush. Rich color schemes with a lot of red, orange, and terracotta are expected to become very popular. Pressman notes that these colors are more likely to "energize and lift our spirits."
4. Earthy Browns – Nature continues to inspire color trends. Even though there are still many different shades of brown that are popular, the spotlight has shifted to more earthy tones. C2 Paint chose Tiramisu as their color of the year. This coppery, mid-tone color is a sign of organic stability. It sets the tone for the rest of the room's decor and color choices.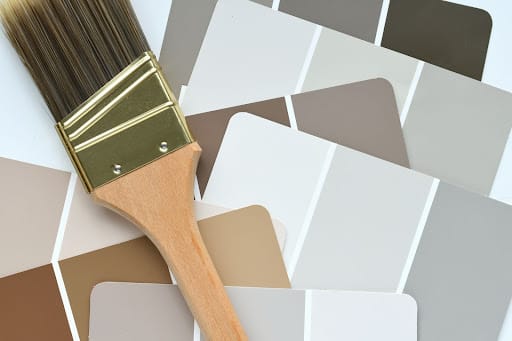 5. Warm neutrals – Instead of the cooler neutrals that were popular in the past, designers are now going for a warmer look. Redend Point was chosen as the color of the year by Sherwin-Williams. This color belongs to the Yellow-Red (YR) hue family in the Munsell color system and pairs well with minimalist designs that experts say will become more popular next year.