The holiday season often brings joy and togetherness but can also be stressful and anxious. As interior designers and decor enthusiasts, we can create spaces that provide comfort and tranquility when needed most. The thoughtful use of color therapy to reduce holiday stress in holiday décor can help craft an environment that nurtures mental health and well-being.
"Color is more than just aesthetic – it has a real psychological influence on our moods and emotions."
The Psychological Effects of Color on Mood and Stress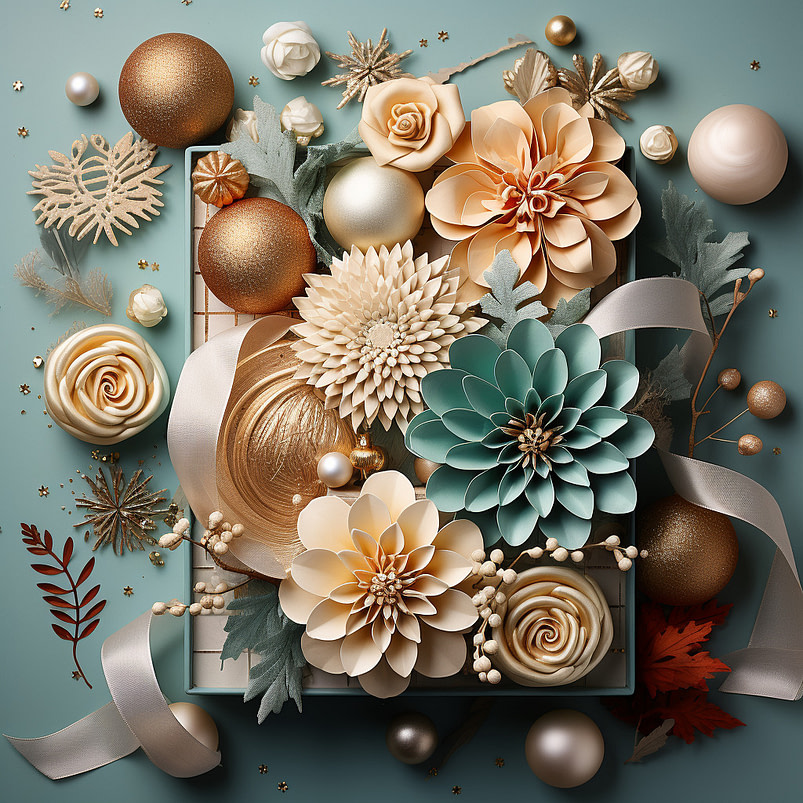 Color is more than just aesthetic – it has a real psychological influence on our moods and emotions. "There's an important psychological component to color that impacts mood and stress levels," says Dr. Sally Augustin, an environmental design psychologist and author of the book Place Advantage: Applied Psychology for Interior Architecture. "The colors surrounding us affect our emotional responses on a subconscious level."
During the holiday season, when stress runs high, incorporating hues that evoke calm and warmth can help maintain balance and perspective. "For holiday palettes, focus on tones that will create an ambiance of tranquility in your home," advises Patrick O'Donnell, FASID, interior designer and founder of O'Donnell Angello Interior Design. "Shades like light blues, sage greens, and lilacs have a particularly soothing, relaxing effect."
"According to a 2020 Journal of Environmental Psychology study, survey participants reported lower stress levels and higher tranquility when exposed to cool blue-green color palettes."
 Applying this research to holiday décor can help craft an environment that promotes mental wellness.
You May Like The Healing Power of Art: How Creative Activities Enhance Mental Health
Recommended Color Schemes to Promote Holiday Happiness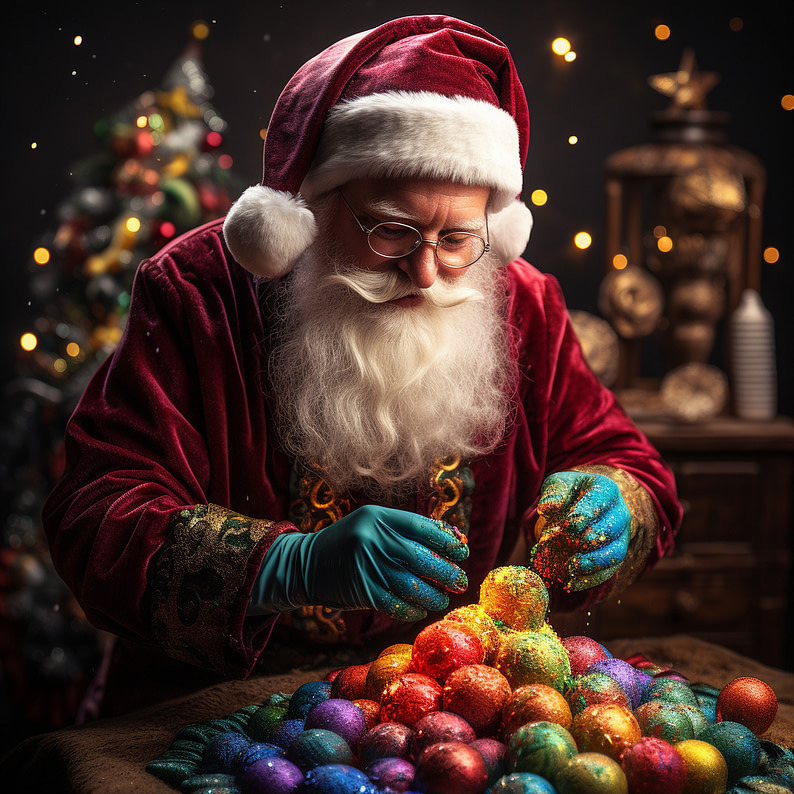 When deciding on colors for holiday decor, consider creating a balanced palette that combines warmer and cooler tones. Here are some soothing, energizing, and uplifting color combinations recommended by experts:
Serene Winter Palette
Light blue

: Peaceful, calming

Pale purple

: Spiritual, tranquil

Silver

: Cool, refreshing

White

: Pure, open, ethereal
"Light blue is psychologically linked to relaxation and serenity," explains Sue Wadden, Director of Color Marketing at Sherwin-Williams. "Pairing it with soft purples and crisp whites evokes a sense of tranquility – perfect for reducing holiday stress."
Cozy Evergreen Palette
Forest green

: Natural, stable, restoring

Rich brown

: Warm, grounding, secure

Burnt orange

: Uplifting, cheerful

Off-white

: Soft, comforting
"A nature-inspired palette of greens, browns, and earthy oranges promotes feelings of stability and comfort," recommends Andrea Magno, color and design expert at Benjamin Moore. "This provides a cozier alternative to traditional red and green."
Vibrant Jewel Tones
Ruby red

: Energizing, lively

Emerald green

: Renewing, prosperous

Sapphire blue

: Confident, faithful

Sunny yellow

: Joyful, optimistic
"Use jewel tones in moderation to provide an uplifting burst of energy," advises Magno. "Balance them with plenty of white or neutral space to avoid sensory overload."
Interior Decor Tips for Applying Relaxing Color Palettes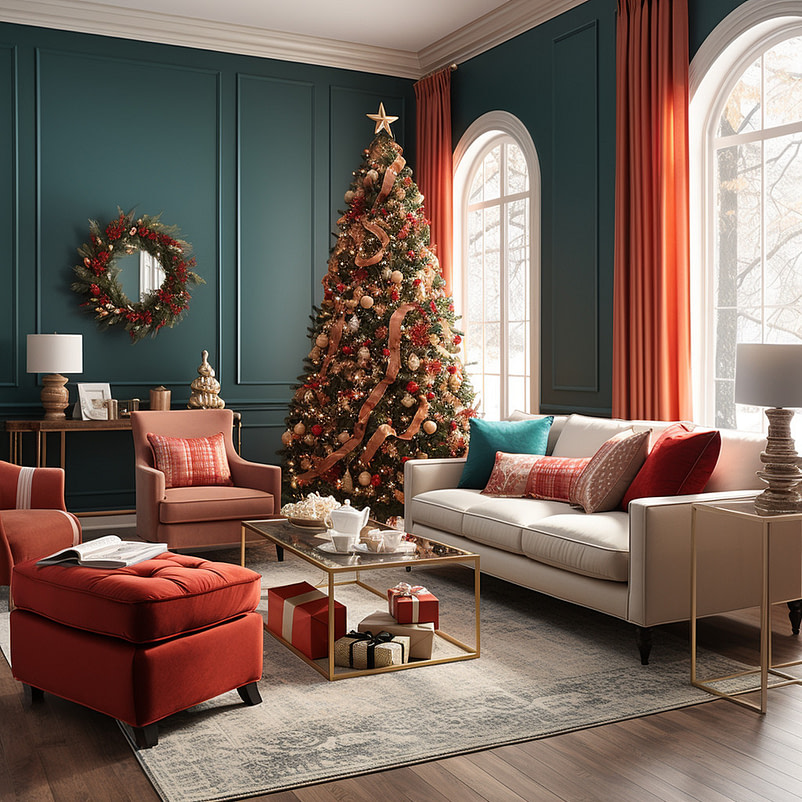 When translating soothing color palettes into holiday interior décor, focus on creating cohesion. Here are some tips from design experts for effortlessly working color into your spaces:
Anchor with neutral backdrops like beiges and whites

Repeat accent colors throughout in different decorative elements

Use color to define and highlight specific zones or spaces

Add occasional pops of vibrancy through bows, flowers, and ornaments
"A harmonious color scheme promotes balance and wellbeing," says Augustin. "Let your thoughtful décor help provide respite and joy this season."
You May Like The Healing Power of Public Art: How Creative Installations Can Boost Community Health
Leveraging Color Psychology to Enhance Wellbeing This Holiday Season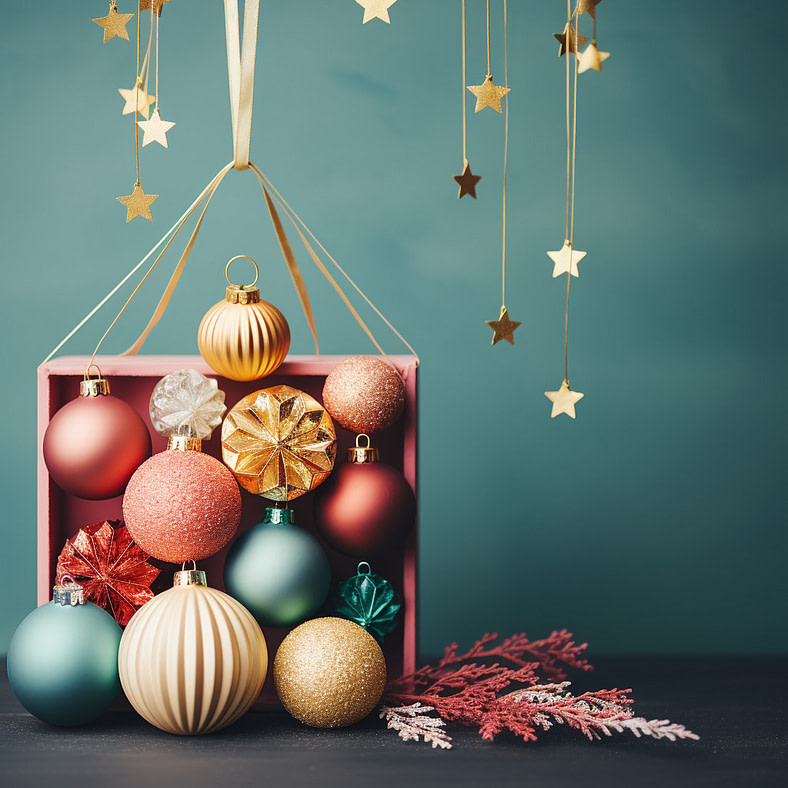 The holidays are inevitably a whirlwind of emotions. Our holiday decor can become an oasis of much-needed peace and hope by intentionally selecting colors that reduce stress and increase happiness.
"Color therapy is a powerful tool for improving mood and emotional state," advises O'Donnell. "Strategically apply this knowledge for spaces that comfort and replenish you throughout the busy holiday season."
The thoughtful use of soothing, uplifting hues allows us to create environments that support mental health in meaningful ways. As interior design experts, we have an impactful opportunity to use color to foster joy and wellness for others and ourselves this holiday season.