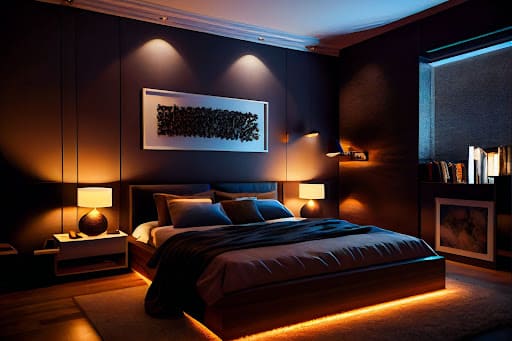 Step into a world where light dances with colors, where textures come to life, and where geometry becomes an art form. In the realm of interior design, lighting plays a pivotal role in how we perceive and engage with a space. To create truly captivating designs, it is essential to delve into the captivating world of color temperature.
How to Use Color Temperature to Enhance Your Lighting Design
Color temperature, the very essence of a light bulb's glow, holds the power to transform any environment. Expressed in degrees of Kelvin (K) on a scale from 1,000 to 10,000, it is the key to unlocking the true potential of your design. Before embarking on any lighting endeavor, understanding color temperature is crucial.
Imagine a world with dim, candle-like lighting, less than 2000K on the Kelvin scale. It casts an enchanting spell, whisking you away to a realm of tranquility and relaxation.
Moving up the scale, we encounter the warm glow of 2000K to 3000K, radiating a comforting light with subtle hints of yellow. This invites you to bask in a cozy and welcoming atmosphere.
Continuing the ascent, we arrive at the realm of bright white light, spanning from 3100K to 4500K. Here, brilliance takes center stage, flooding the room with an invigorating luminance. Finally, we reach the pinnacle of the Kelvin scale, where 4600K to 6500K illuminates the world with a dazzling blue-white glow.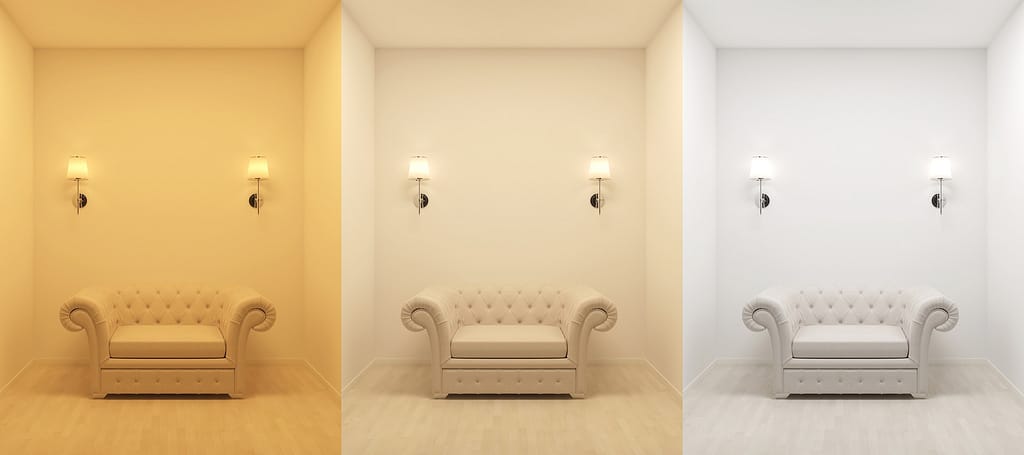 As light plays with color temperature within a room, it can be categorized into three captivating forms: warm lighting, cool lighting, and the allure of blue lighting. Warm lighting beckons us to embrace serenity and calm, a haven where sleepiness envelopes us like a comforting blanket.
Finally, we have the intriguing realm of blue lighting, notorious for reducing the sleep hormone melatonin. Its captivating presence catapults us into a state of heightened wakefulness, instilling a sense of aliveness.
Now, imagine using warm and cool lights as your artistic brush, skillfully painting the canvas of a room's atmosphere. The ability to curate the perfect ambiance for relaxation or productivity lies within your hands, where the Principles of lighting design can elevate your space to unparalleled heights.
Prepare to delve into the captivating world of ambient lighting, task lighting, and the infinite possibilities that lie before you.
Achieving Cozy Lighting: Illuminate Your Living Space with Ambient Lighting
From lighting, color and interior designers to home décor enthusiasts, we all know the importance of creating the perfect atmosphere in a living space. And when it comes to creating that warm, inviting ambiance, nothing quite beats ambient lighting.
With its soft, diffused glow, ambient lighting sets the tone and establishes a cozy environment where you can relax and unwind. So, if you're looking to achieve that perfect ambiance in your own living spaces, here are four tried-and-true methods to help you light up your life.
1. Elevate your space with ceiling-mounted lamps and chandeliers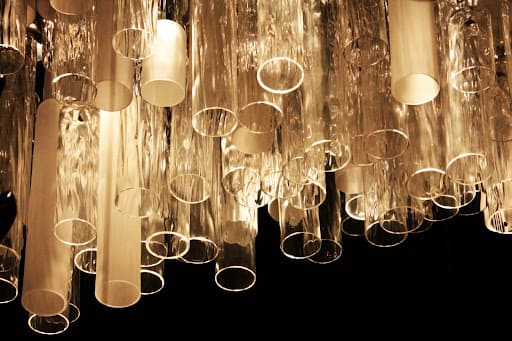 When it comes to making a statement, nothing catches the eye quite like a stunning ceiling-mounted lamp or chandelier. These focal points not only add a touch of elegance to your room but also provide a soft, warm light that instantly creates a cozy atmosphere. Choose bulbs that emit a gentle glow, and let the chandelier's design inspire the rest of your room's décor.
2. Experience the magic of LED strips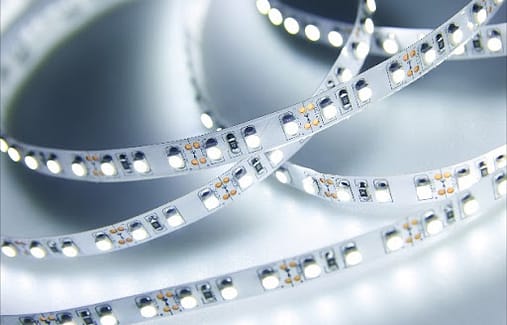 Bid farewell to harsh, direct lighting and give your eyes a well-deserved rest with low-wattage or dimmable LED strips. Install them along your baseboards, under toe kicks in kitchens and baths, or even in the risers of your stairs to achieve a subtle and soothing glow. Not only do LED strips enhance the ambiance, but they also offer a touch of modernity to your space.
3. Embrace the beauty of wall and floor lamps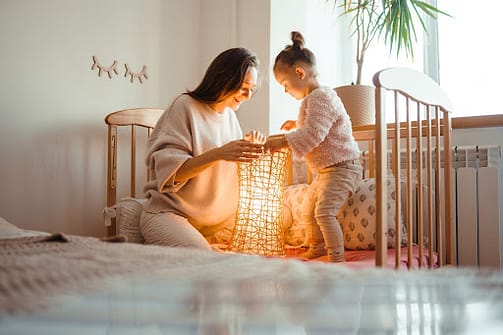 For a touch of visual allure, consider adding wall and floor lamps to your living areas. These elegant light fixtures create enchanting pockets of light, akin to the sparkle of jewelry. With their unique scale, contrast, materials, and colors, wall and floor lamps add depth and character to any room, further enhancing the overall ambiance.
4. Control the mood with remote-controlled lighting
Take control of your living space's atmosphere with lighting selection that can be adjusted at the touch of a button. Remote-controlled lighting allows you to effortlessly change the intensity and mood, ensuring that your space aligns perfectly with your needs and desires. And beyond just creating a welcoming ambiance, lighting with different intensity settings can even contribute to a healthier sleep pattern by stimulating your circadian system.
Ultimately, it's about painting the big picture—a serene and bright environment that you can truly call home. So go ahead, harness the power of cozy lighting principles, and transform your living space into a haven of comfort and relaxation.
Achieving a Cozy and Comfortable Living Space with Task Lighting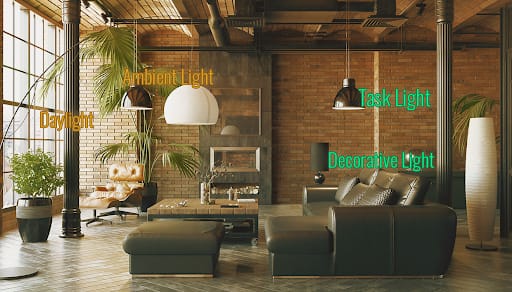 When it comes to lighting design, incorporating the right balance of cozy lighting can make all the difference in creating a comfortable and inviting living space. One key aspect of lighting principles is task lighting, which is specifically designed to provide focused illumination for activities like reading, writing, and dining. By using task lighting strategically, you can create a productive and inspiring environment that meets your needs while enhancing the overall ambiance of your space.
Here are a few examples of task lighting options that can elevate your interior design: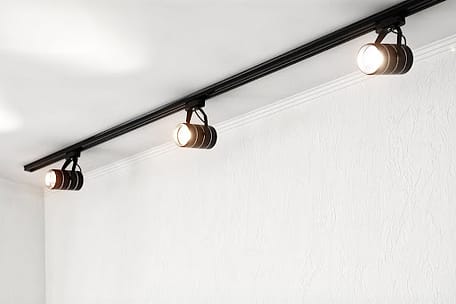 1.Track lighting
Track lighting is a versatile option that can be installed along a track, offering multi-directional capabilities. It works well in kitchens and living rooms, illuminating specific areas like your cutting board or favorite reading spot. By placing the track 20 to 40 inches away from the wall, you can achieve the perfect balance of functionality and aesthetics.
2. Pendants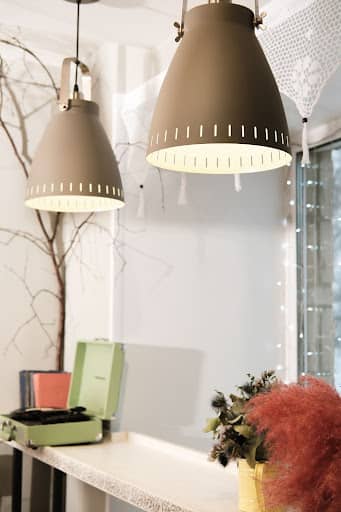 Pendant lights not only add to the overall ambiance but can also serve as task lighting depending on the temperature of the light. They work particularly well when placed above workspaces, providing a wide area of illumination. With the ability to customize the direction of the light, pendant lights can effortlessly enhance both functionality and style in your space.
3. Table lamps
Table lamps are a classic choice for task lighting. With their ability to shed light exactly where and when needed, they are perfect for illuminating workspaces, helping you stay focused and productive without straining your vision. Whether you're working on a project or simply relaxing with a good book, table lamps provide the ideal lighting solution.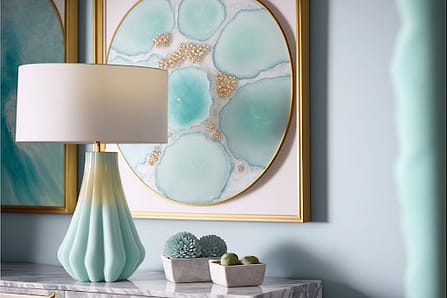 4. Vanity lights
In the bathroom, proper task lighting is essential for getting ready in the morning. Vanity lights, when mounted on either side of the mirror, offer focused illumination that helps you see yourself clearly. By installing them 36 to 40 inches apart, you can create a balanced and flattering lighting setup. Whether you prefer upward or downward facing fixtures, vanity lights can transform your daily routine into a spa-like experience.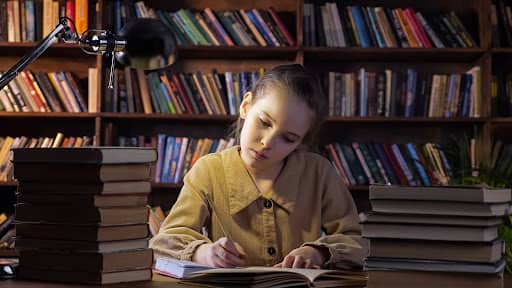 Task lighting not only enhances visibility but also keeps you focused and motivated during your activities. Whether you're engaged in artistic pursuits, reading, or enjoying board games, the right task lighting can elevate your experience without overwhelming the room. By incorporating these lighting options into your interior design, you can create a cozy and comfortable living space that promotes productivity and relaxation.
Finding the perfect balance between ambient lighting and task lighting is crucial when it comes to creating a captivating and functional space. Cozy lighting creates a warm and inviting atmosphere, while task lighting ensures productivity and focus. In order to achieve the ideal lighting design, it is essential to incorporate the principles of lighting in every room of your home.
Conclusion
When it comes to lighting, variety is key. A well-lit room should have a minimum of three light sources, each strategically placed to enhance different areas. By diversifying the lighting sources throughout your home, you can avoid a monotonous and uninspiring design.
Harness the power of reflection to transform your space. Mirrors and other reflective elements can work wonders in bouncing light around a room, creating an illusion of openness and airiness. This technique is particularly effective in small rooms, instantly making them appear more spacious and inviting.
With a firm grasp of the principles of color temperature, ambient and task lighting, you can create a home design that not only captivates the eye but also caters to your individual needs and preferences.
Mastering the art of cozy lighting will elevate your designs to a whole new level. So go ahead, embrace the power of cozy lighting, and unleash your creativity to design spaces that are both visually stunning and harmoniously functional.