In recent years, artificial intelligence has been implemented across nearly all industries. We use AI technology every day on our phones to navigate, answer questions, and even match us with our future spouses. In many ways, AI makes life easier by increasing speed and creative opportunity. One of the ways that AI has improved our lives is through interior design. New advances in AI-powered design have benefited both professionals and nonprofessionals alike.  
AI for the Professional Designer
AI software has accelerated the design process for designers around the world. Using modern apps, designers can quickly preview colors, styles, and furnishing options for a specific space. Some apps can even recognize blueprints and convert them into digital models. These models can then be adjusted and finalized. This quick and inexpensive process reduces research time and allows for more creative freedom. With AI assistance, professionals can spend less time drafting ideas and more time implementing successful blueprints.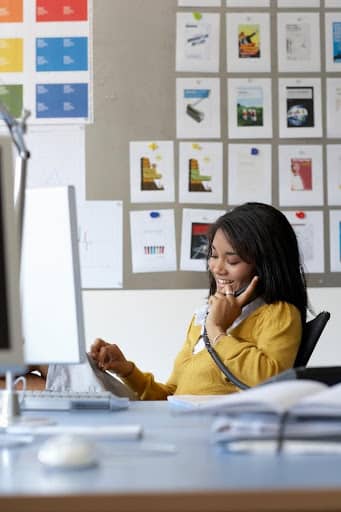 AI for the Nonprofessional Designer
Instead of cycling events around a busy schedule to find time to meet with a designer, nonprofessionals can quickly access design tools with a tap on their smart device. These applications have little to no learning curve and give access to highly efficient software capable of analyzing thousands of successful designs and generating options for lighting, colors, patterns, and furniture placement. With room measurements alone, AI can instantly generate an accurate 3D model of the environment and dozens of design options.  
Will AI Replace Professional Designers?
With all these revolutionary AI-powered techniques now open to public use, some designers are worried that their services will become obsolete. For now, however, AI does not pose a threat to interior designers. For years, technology has been accepted into our ways of life without threatening the workplace. To many, AI is a tool and, as with any tool, it has its limitations. AI can never meet the emotional needs of its users. It communicates only through data and must be fed the correct information. 
The incredible tool of automation will certainly improve workflow by tackling boring or time-consuming tasks, but it will never completely replace a trained professional. Lee Mayer, CEO of Havenly (a forward-leaning design platform), stated that the highest percentage machine learning can execute a design "is maybe 60 or 80 percent. It's less than 100." Any task begun by artificial intelligence must be completed by human intelligence. 
AI as a Tool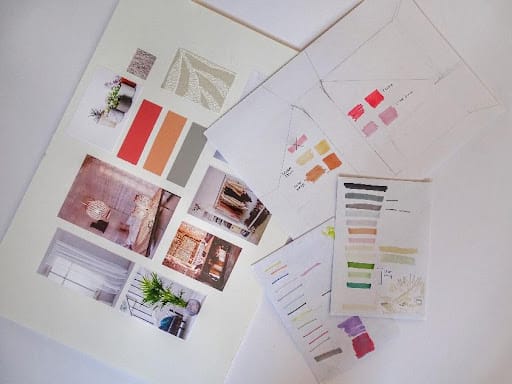 Artificial intelligence can reduce long manual processes and offer quick solutions for time-consuming research. It can implement techniques, render 3D models, and stylize environments. But it can only function at the height of its ability under the direction of a professional. AI cannot communicate with and advocate for its clients. It cannot understand emotional needs, ask questions, and collaborate one-on-one. Only professional designers can accomplish these tasks. Certainly, AI will continue to improve designers' workflow and even allow nonprofessionals to start simple design projects, but it will not replace trained interior designers.