Lack Of Interior Art May Effect Your Business Sales Every business wants its workers to be more productive each day. Businesses try to improve their performance and make more money by using new strategies or methods.
The sales efficiency of a company is affected by service management, effort, marketing, and operating costs. Most businesses don't pay enough attention to how their service areas look, especially on the inside.
How Does Art and Color Design Affect Your Clients?
How colors are used in a service setting can change how a client feels. It's important to think about the atmosphere of your service area because of how important it is. If your business is losing money because the walls don't have enough art, it's time to put more emphasis on art and interior color design. Customers will like your service more if you decorate your business with art that matches its style. You can't say enough about how important art is for the success of businesses, homes, and healthcare organizations.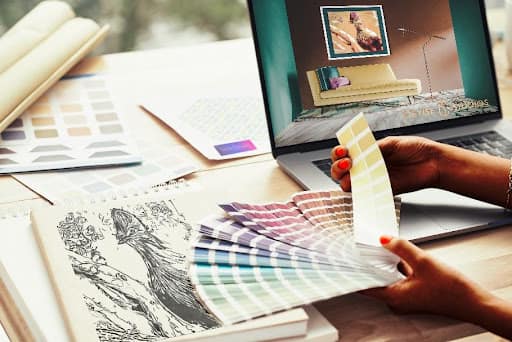 Art improves the way a business looks and makes customers feel better. Research shows that the way the inside of a business looks affects how first-time customers choose to do business with you and how they feel about your company. When you can make your customers happy on a more emotional level, you can expect your service sales to go
Ceyise Studios Uses Art and Color
Ceyise Studios is owned by Stacey Denise, who is a skilled and up-and-coming artist. The studio focuses on art, interior color design, and photography. Due to her natural artistic talent, Ceyise Studios has been able to make a wide range of styles for individual and commercial use. The Studio is now offering an interior art service with the goal of making business spaces look better from an aesthetic point of view.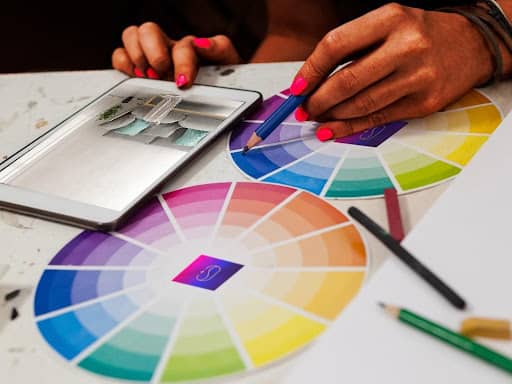 Simple and beautiful designs and artwork by Ceyise Studios can help businesses, especially in the home, leisure, hospitality, and healthcare industries. Ceyise Studios believes that every piece of art has a story to tell. The studio goes to great lengths to create art pieces that perfectly reveal the story of the location in which they are displayed.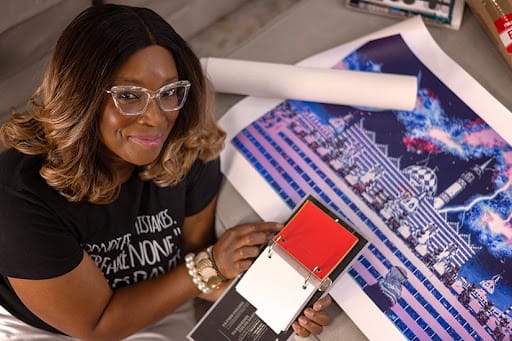 What Makes Ceyise Studios a Good Choice?
Ceyise Studios is passionate about interior art and color design. This brand cares a lot about interior art, which is a huge plus for businesses that want to make their space look better.
Creativity and Growth: Creativity may be the most important thing when it comes to making great works of art. Ceyise Studios Fine Art makes beautiful interior art for its clients by combining creativity and modern technology.
Uniqueness: Ceyise Studios makes art that fits the needs of your business. The style is always distinct and has meaning.
Ceyise Studios uses its strong technical skills to make one-of-a-kind modern art for both commercial and private spaces.
If your business isn't doing well because it doesn't have the emotional power of interior art, make a change right now.