5 Art Hanging Mistakes to Avoid Without decorations, a home or office feels dull and empty. There is nothing interesting to look at, inspire, or motivate. Research shows that employees who control the design of their workspaces are up to 32% more productive. This factor proves that surroundings greatly influence mood and even health. 
But propping a landscape photo or scattering a few potted plants isn't enough to give your office its needed charm. For your space to reach its full potential, you need to avoid common design mistakes when hanging your artwork.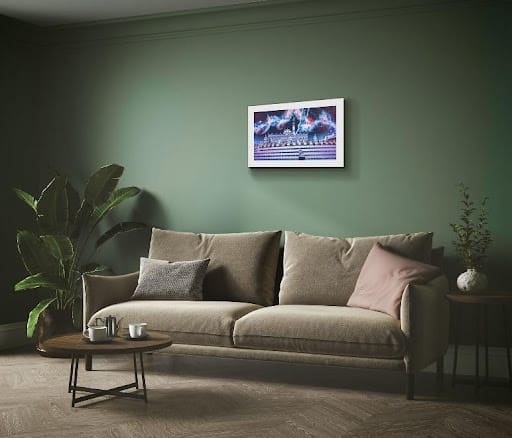 It's the wrong size – Oh, no. You guessed the size and got it wrong. Your picture is too big and won't fit where you wanted it to. A simple measurement would have saved you money and time. Another problem with "guestimating" is placing artwork that is too small for its location. A tiny art piece on a large blank wall should stand out, right? Unfortunately, not the way you'd like it to be. It can become lost or appear out of place as if you began to decorate and gave up after just starting. If you're still not willing to blow the dust off your measuring tape, you can still experiment with sizes by using paper, pillowcases, or sheets. If your favorite art piece is too small, don't worry. Surround it with a few more cohesive pictures until the space feels comfortably balanced.
It's too high – A perfect wall tarnished by a misplaced art piece that soars above its peers–this is a mistake you definitely want to avoid. It can be annoying to slide off that command strip or, heaven forbid, pluck out that nail and start over because your hopes were too high. Here's a simple rule of thumb for hanging art: everything should start 57" above the floor and end at least one foot below the ceiling. If your space is high-ceilinged, however, leave the top third or half of your wall space free.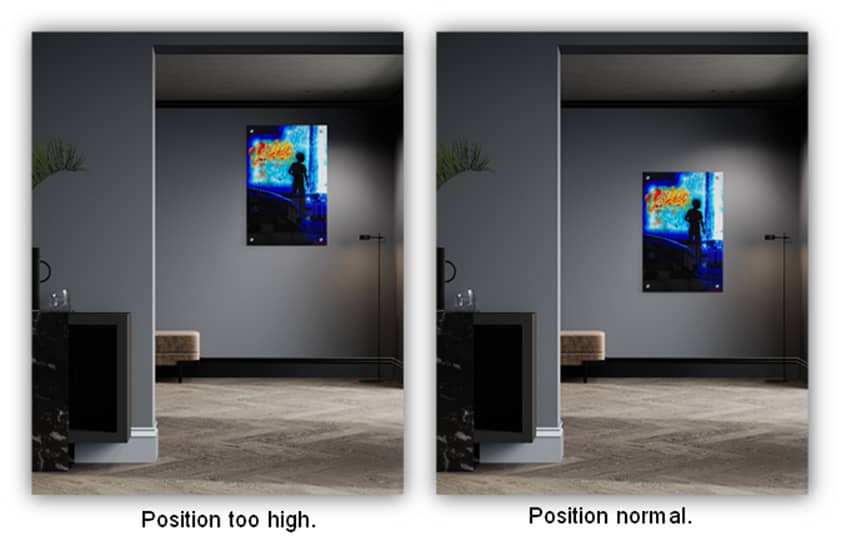 It's there because I had it – You were sick of storing away that abstract art piece you bought spontaneously from a sidewalk vendor in France during your family vacation, so you stuck it on your wall. Now, it gains a lot of attention during social gatherings for its…Je ne sais quoi. If it doesn't go, don't force it. Too many people hang art in their homes because "it's what I have." Either it was gifted to them during a White Elephant or they bought it without thinking about why or where it would go. If you find yourself staring at artwork that doesn't do anything for your mood or your decor, it's time to move on. Keep your home fresh by rotating your art and bringing in new styles that you actually enjoy.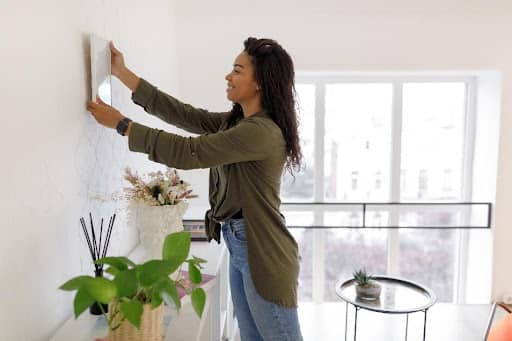 It's a little unstable – You probably don't want to wake up in a cold sweat to the sound of your painting plummeting to the floor in the middle of the night. That loud knocking sound will scare you, your dog, and your neighbor in the apartment below. And you're lucky it wasn't hanging over the bed! These alarming wake-up calls can easily be avoided by hanging your art securely. Always check the hooks on the back of your frame for damage or looseness before using them. If your art is heavy, be sure to locate a stud as a secure anchor. For extra security, use a velcro-style strip to adhere the frame flush to the wall.
It just doesn't look good – I understand. Not everyone is an interior designer, but you still know when something feels…off. Maybe it's the color palette, the shape, or the style. Something isn't working, and you don't know how to fix it. If you want to experience the beauty of fine art without taking the time to research styles, you should consider hiring a fine art consultant. Does it sound fancy and expensive? You'd be surprised by how much time and money a consultant can save you by researching personalized pieces within your budget.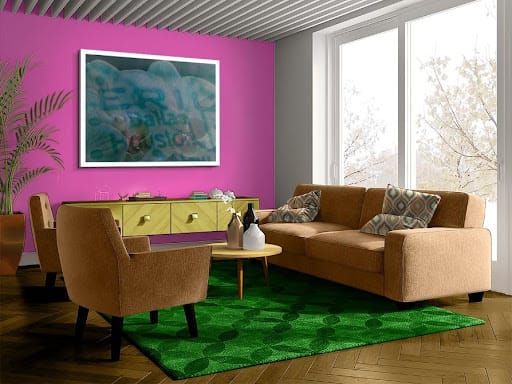 It's time to do something about your boring wall space. Be creative, be unique, and make sure to avoid the common pitfalls listed here. With a little creativity and planning, you can make your home or office a place that inspires and motivates you to think positively and be productive.